Roaccutane - Week 1 (30mg)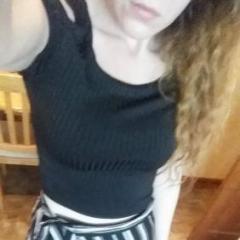 So I've decided to write once a week in the blog about how my skin is doing etc on Roaccutane.

The first couple days i did not notice anything at all, nothing changed and I didn't feel any different.

On the third day I went a walk for about 20 minutes and it was sunny and I actually had some sunburn on my chest for a couple days, I didn't think that would happen so quickly!

Side effects : for a few days this week I noticed when I take my pills my right eye twitches for a good 15 minutes which is annoying but its relieved by drinking more water.

Ive been experiencing very MILD lower back pain but I started doing a yoga class and some extra exercise so it could have just been that.

My lips started getting dry on the 5th day (this is day 8) and now they are pretty dry and I have to apply vaseline every hour.

I have been getting increasingly thirsty too, I wake up always needing to drink a ton of water because my mouth is so dry.

One huge side effect already is my scalp has been SOOOOOO itchy like unbearably itchy, its really bothering me. Im going purchase some dandruff shampoo BUT I read that putting olive oil on your hair is good to do? Anyone used olive oil on their scalp?

Skin update : Hmm.. nothing significant has occured but I have experienced more spots coming out and then clearing after a few days. I just had a whitehead on my upper lip appear overnight! My nose feels smooth but everything else is a mess.