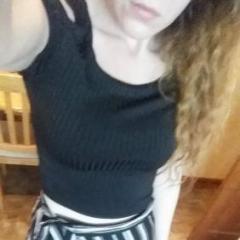 Hey!

So yesterday was my official first day of starting Roaccutane or Accutane whatever you wanna call it.

I hot weighed in at 54kg so the dermatology nurse has decided to start me on 30mg for month 1 and bump me up to 50mg for the remaining months.. I don't think she actually mentioned how long I'd be on it for.

So obviously today is only my second day, so I'm not experiencing any side effects just yet! I've decided to update this blog weekly, probably every Wednesday with information about how I am getting on and stuff. I may post pics soon but i am super self conscious at the state of it right now and i physically cannot look at it.

Current acne situation - tiny skin coloured bumps on forehead, most of forehead.. 1 actual pustule on forhead.

Chin: 1 pustule and 1 at each corner of mouth and 1 on upper lip (I have my period haha) a handful of bumps on chin.

Cheeks: have many tiny red marks from previous spots and a ton of bumps on each side..

Neck: is actually better than what is was a month or so a go but has a couple pimples and a handful of spots.

Shoulders: 5 larger pimples on left side and 4 smaller spots on right side PLUS many red marks

I hate my shoulders.