Week 5 is Meh - positivity folks ;)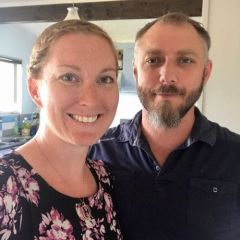 Argh!
Here is week 5s update - feeling great in general. Energy levels are WAYYYY up (especially compared to being on the Antibiotics longterm).
My nose, for the first time since I was like 12, is free from blackheads. Thats probably been the most interesting and surprising thing thus far.
However my neck is just all kinds of nasty.
Trying to work in hospitality, and particularly with food, it blows. Its tough to stand there and tout the great hygiene when you "look" like you are in poor form.
My bloods came back great, apparently the only thing of note was increased cholesterol. But I was eating shit food (more like feasting, and absolutely loving every second lol!!!) so she had a good laugh at my poor choices and now my Accutane is upped. Apparently it is now what normal people are on, but being a lightweight with super sensitive skin I was basically on the kiddy dose.
We have had normal friend situations popping up that would have normally called for a few wines, but now Im on the 'no drinking' diet its been crappy on that front.
Water for your birthday is not the freaking same?!!?
Anyway, upsides: less blackheads, checked out the creepy scaly hand situation - definitely ezcema, no afternoon naps/cranky mum - I lie, cranky is still here but in denial

Avoiding doing the dishes - not working out great so far but Im sticking to it haha!
Downsides: extreme dandruff - didnt know it was a thing, but it is, and its funky. Itchy hands whenever its hot/humid. Breakouts have fallen off my face and all landed/breed on my neck.
Positivity and self confidence are on the fence for now. I still feel like the only adult at school pickup with acne...