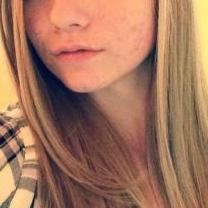 Update 4!
I must say, today was a pretty alright day in terms of skin, even though I'm quite sure that nothing has changed yet. I know I'm only 4 days in to this log, and no major changes could've possibly taken place yet to make my skin look too much better, but I really felt like I looked okay today. Sometimes I just get these random bursts of confidence, which I love, and it makes me feel okay with my skin and how it's progressing. Today, I really believed that in 2 or 3 months, maybe my skin will be clearer or hopefully completely clear.
The cystic pimple on my left cheek is still growing, but hasn't grown that much between yesterday and today. I'm hoping it stays small and I'm hoping that with repeated spot treatment and a little extra attention, it'll go away quickly. To my despair, however, I think there's another one coming up on my forehead. This sudden increase in the cystic pimples I get is slightly concerning to me, as I really don't get them ever and getting 2 within a week or so hints that maybe something I am doing is causing it. I can't honestly tell if this sore, slightly raised red spot on my forehead will turn out to be a full blown cystic pimple, but it looks like one in the making. I'm keeping an eye on it.
Overall, pretty optimistic day. Feeling good right now, and hoping it stays that way.
-Amy