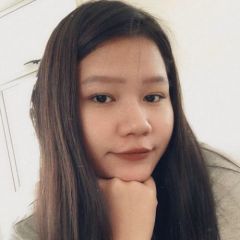 Hello! Brief introduction, I'm 17 this year and i'm Asian. I live in a humid country. My
acne main concerns are on my cheeks
as they are everywhere on my cheeks and get dry in the night but oily under the sun/will turn red. I have a few acne on my jawline too.
Daily routine
Morning:
Slather my face with Raw Honey (Really Raw Honey brand) for at least 30minutes to an hour ;
sometimes when i'm lazy or in a rush, i use Cetaphil Gentle Skin Cleanser
Wash it off and apply toner (I use Bragg's Apple Cider Vinegar, dilute 50-50 with water)
Spray water mist (Miracle Bio Water from Bio-Essence)
Evening
Honey or Cetaphil, depending whether I'm lazy
Toner
Water Mist
I'm also taking Vitamin A (From Fish Liver Oil) 10,000 IU and Vitamin D3 5,000 IU daily before I sleep to help my acne. I'm not sure if there are any improvements as it's only been a week since taking them. I have just ordered Zinc Picolinate 50mg and Aztec Indian Secret Healing Clay and will give them a review once I tried it out.
I have dry/oily acne prone skin, and I'm finding a suitable moisturizer for my face to use at night. I am currently not using any sunscreen as well in the morning because I don't know any good products for my face, in fear to break out. I wanna try using coconut oil as a moisturiser but I'm scared I'll break out... Any recommendations or suggestions?