3 month Derm appointment.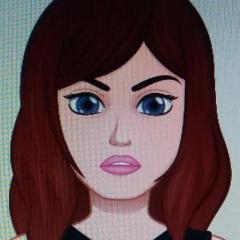 The Dermatologist I saw today was really nice. He is my named one, but not who I saw last time. He gave me quite a lot of useful information. I mentioned first the red scars. He said it isn't scarring but actually the skin redness described in the information leaflet, a listed side effect. I assumed that would be full face redness but apparently this is what it refers to. He said when I finish the medication it will fully go and fairly quick.
I showed him my face and told him that it has just exploded really bad over the past couple of months and he said the last derm should have explained to expect quite a bad break out in the beginning as it almost always does happen! All the acne that you would have ever had and getting it all in one go is the way he put it. He also said I still look like I have a lot to come

Lots making their way up to the top.

He said some people respond really quickly and some people take time, some people aren't clear until the end of their course but 99.9% of patients are fully and completely clear by the end. He said he couldn't remember the last time someone didn't respond to it and he looked like he had been doing this for quite a while, he was in his 50's.

We had a chat about hormones and he said it is the usual thing for the women he sees to have flare-ups at ovulation and period times and also the Mirena coil probably made my IB a lot worse than it would have been if I wasn't on it. He is keeping me on a low dose, (I didn't ask why as I am happy to be on a lower dose for longer as I hear it is more effective and less the risk of side effects) 30mg, and he worked out by weight I need a total of 8 months and I have done three so 5 to go. He said 'please, please don't loose faith, it really will work for you even if you think it wont, it will' I think he could see from my manner that I wasn't too confident in it!

On the mental health side of things he said he saw the last derm was very concerned and he didn't think it was called for, he said it won't effect my mental health and kind of brushed it off with an eye roll which made me think again about the mental health connection. I told him I felt fine to which he said he said I would and also said if I hadn't had side effects by now I wont, except a totally dry body everywhere of course.

So, a very informative appointment. I see the nurse in 4 weeks and him again in 12. Gosh, how many times did I say 'he said' then??