Daily Sufferer Vs. Daily Survivor.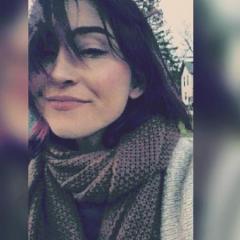 "Why?"
That's the biggest question of all.
"Why do I have to deal with this? Why me?"

As a licensed Skin Care Specialist (Esthetician) whom battles hormonal acne I know the struggle all too well. Given the career I work in, one might assume I have nearly flawless skin but that is far from the truth. All hormonal acne sufferers know, it's beyond frustrating to deal with acne. But, as someone who is supposed to be a skin care and acne guru, it's just plain humiliating and confidence DESTROYING.

I have dealt with acne since my early teens and now, as a 23 year old woman it is still present in my life. Due to my knowledge and training in skin care my acne is A LOT less severe and WAYY more controllable. I haven't completely tamed the beast but I have made major progress with alternatives to birth control and harmful meds with horrible side effects.

Please join me in a holistic approach to healing mind and body. Here I will be posting what helps me and what you can do to survive and conquer. We are in this together.