4 years after Accutane WITH pics!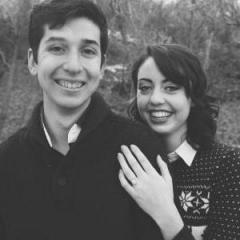 I finished accutane FOUR years ago, at the age of 16. I am now approaching my 20th birthday, and I am proud to say that my life has been forever changed. In fact, I completely forgot about this blog until a few days ago. My past life is totally and completely behind me. When I read through those journal entries I posted during my sophomore year in high school, the memories of my horrible cystic acne came back and I honestly felt grateful for the experience to go through something so humbling, patiently endure a long and messy healing, and then come out free. Yes, I still get zits. I usually get about 3 a week, but they are small and they heal quickly and they are NOTHING like what I used to experience. My scarring is completely gone. I have beautiful skin, and I am grateful every day for it. I feel so confident. I can look in mirrors, smile for pictures, look people in the eye without feeling uncomfortable, and touch my face throughout the day. It is a wonderful life! The only memory I have of my teenage battle with cystic and stubborn acne is the scar on my right jawline. It's big. It's noticeable. And it's not going anywhere, unfortunately. Maybe one day I'll see if I can get it removed. But in the meantime, I honestly don't think about it. It doesn't affect my life at all.
I am SO grateful for accutane!! I took the pills religiously for fourteen months, most of which I was prescribed a high dosage. I continued to take pills occasionally for the next six months. My journey was a lot longer than most, and my Initial Breakout (IB) lasted a lot longer than most of the blogs I followed. But I stuck with it, and here I am today completely recovered!
I have been married for six months to the sweetest man on earth, who claims he'd love me just the same, even if I still had a cystic face.

Haha but I'm so happy I get to "put my best face forward" for him.
As far as long term side effects, I don't think I have any. My joints crack quite a bit still, but it's also something that runs in the family. I don't think it's necessarily all due to accutane. I have no dryness. I am oiler than I was when I was on accutane, but not as oily as I was before.
Deciding to take accutane is a personal decision that I don't want to make for you. It is a powerful drug. For me, it worked miracles.


katrinalucyhess.blogspot.com