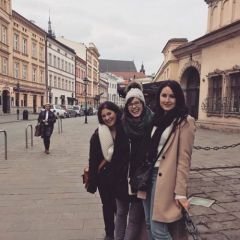 Hello all,

Don't feel like there are a lot of updates for you all. My skin looks great, but the side effects have stayed the same. My dry skin is pretty under control. I put lotion on twice a day, and sunscreen before driving to work and before driving home (my drive is long and I don't want to get burned.) I gently exfoliate every day once in the morning and once at night with a sonic silicon brush. I feel this is much gentler than a clarisonic brush and it's done a great job of reducing the amount of dead skin/flakes on my face without irritating. Still using hemp oil to create a moisture barrier and lotion on top of that. Helps to keep my skin moisturized for longer than just using lotion. No blemishes besides one of two that were SO tiny you could hardly see them, so that's awesome!
The one thing I have noticed is my joints... my hips and knees hurt so bad. I feel like I'm 90 years old... I'm 22 and in great shape. I've taken a hiatus from running because the pain is so bad and have just been doing yoga and barre3 to help loosen the joints and help the pain without too much impact. However, I am worried as I have some races coming up and really should be training. Hopefully this is just a side effect of the accutane and will stop after I'm done, because this is ridiculous.
That's basically it! Dermatologist said I should only need to be on it for 5 months, not 6. Haven't needed a blood test either since the first two showed no changes in my liver, so that's good!

For everyone on this, best of luck!