Accutane Journey 22/06/16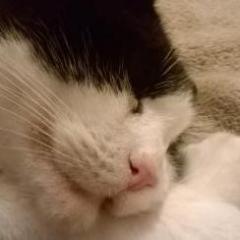 Entry posted by mum44 ·
456 views
Well, that's Accutane and my relationship over....hopefully for good! I was supposed to do one more month so a bit worried that my accumalative dose has not been enough but I had no choice in the matter as the pills combined with my hectic lifestyle and job have pushed me to the brink of complete exhaustion which apparently the derm could see as soon as they saw me. (though i'll take dark circles over cystic acne any day!).
The hospital hasn't discharged me yet which is good, I need to go back for a follow up in three months. I have been told that one to two months after stopping the course I could have a flare up ( a bit like the IB but not as bad) and given Epiduo.
All in all taking Accutane has been the best thing I ever did, my skin is so much clearer, I can look people in the eye and not spending an hour in the mornings trying to mop up my face then another hour trying to cover it with make up is bliss!
For anyone thinking about taking the plunge into Accutane yes it's side effects are horrid but the really severe ones are very rare and I cannot recommend using this site enough...I've been able to keep an eye on my body, my mind and talking to people who are going through the same things physically and emotionally has given me such a sense of support so thank you guys and good luck to everyone going through the curse that is acne!
This won't be my last entry as i'm sure that i'm not the only one who is just as concerned with post accutane treatment so will update in a month or so!