(Photo Progress) 2 months hormone free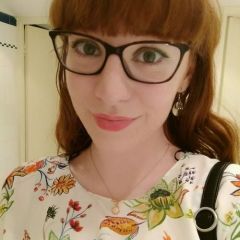 So I'm gunna keep this simple. I went through months of high stress, I suffer with anxiety and my moods were terrible. I could tell my hormonal birth control just wasn't for me anymore, and I made the choice to come off it totally. I knew I would break out, and I did as you can see. The worst part was the very angry, painful cystic acne on my neck and jawline. I know that my stress and anxiety also made my skin worse for a time.

But now as I had thought, my skin has calmed down after coming off the fake hormones. I am not using any acne creams, treatments etc besides the occasional Sudocreme. In the past I have been on everything (including Accutane) I have an appointment with an Endocrinologist in a few months as I might have PCOS (slightly not full blown, a scan showed some cysts on my right ovary) so I will be hopefully looking into understanding my hormones even more if I can. To help keep my acne under control but also just to be healthy overall.

My skin has definitely improved, and I can honestly say this is down to coming off all hormonal birth control, and reducing my stress levels. I'm not stress free, but my general anxiety is definitely better than it was and I know that has had a positive effect.

During this time I have used:
Body Shop Tea Tree Facial Wash
Body Shop Aloe Toner
Body Shop Calming Aloe Moisturiser

In the past week I have started using L'Occitane Ultra Sensitive Facial Soap and
it's wonderful. Rich and leaves my skin clean but moisturised which I think is helping the healing
process even more.

I also took a B vitamin complex for a few weeks daily, Magnesium Oil every other night again for a few weeks. I stopped taking any
of these supplements about 3 weeks ago when I had a bad cold. I'll probably start using my magnesium again soon every night,
and take the B vitamins every other day.

Will keep updating and hopefully my skin will continue to heal. My advice to all you ladies... unless you need them for a medical reason GET OFF THOSE PILLS.
They will not do you any good in the long run. My pill was not only making my acne worse, but my moods and my anxiety too. When I came off the pill I went through a week of hell... but seems now my body is starting to do its think again and I'm so happy I'm choosing a more natural route.

I haven't even started up my exercise routine yet... I feel when I get that in too I will see even more improvement in my hormone balance!

I came off my pill on March 8th, the first set of photos was taken a month after that.

Wish me luck!
(First set of photos taken 24th April)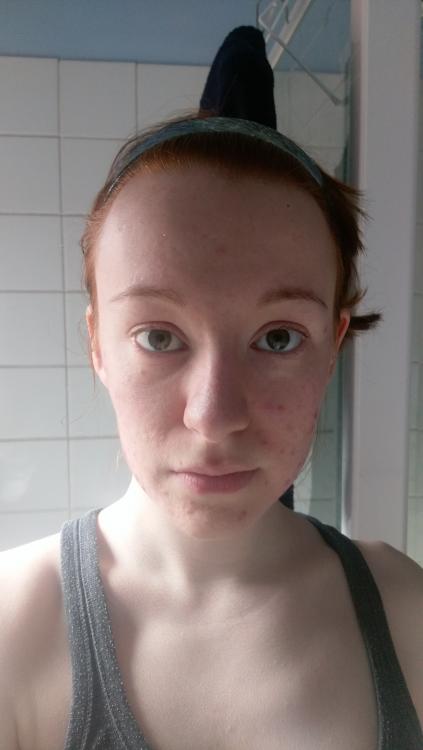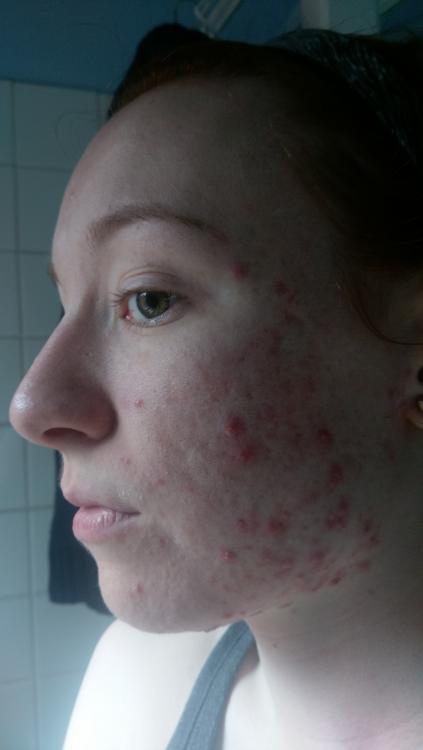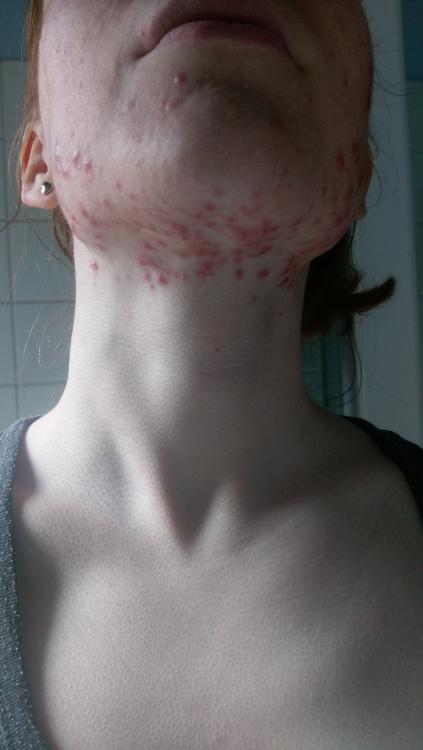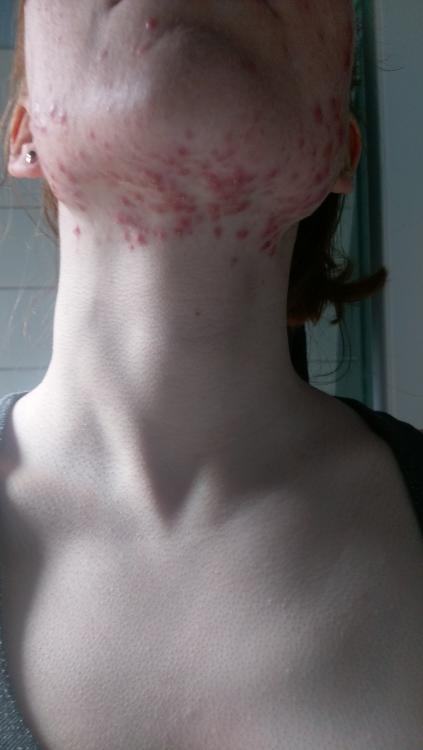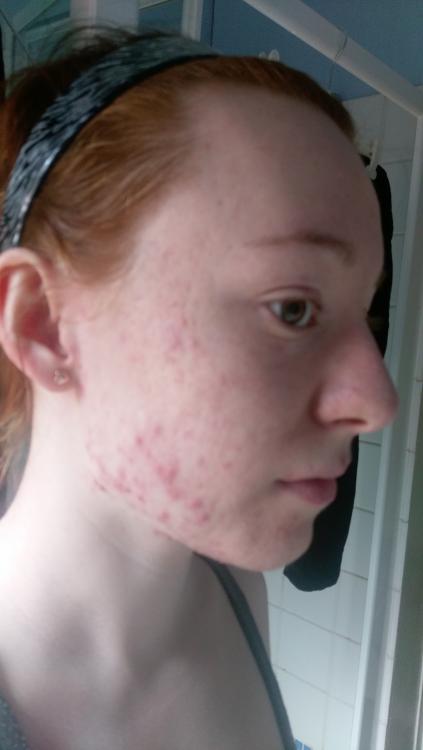 (second set of photos taken June 20th, only 2 months after the first set of photos, and 3 months since stopping my pills)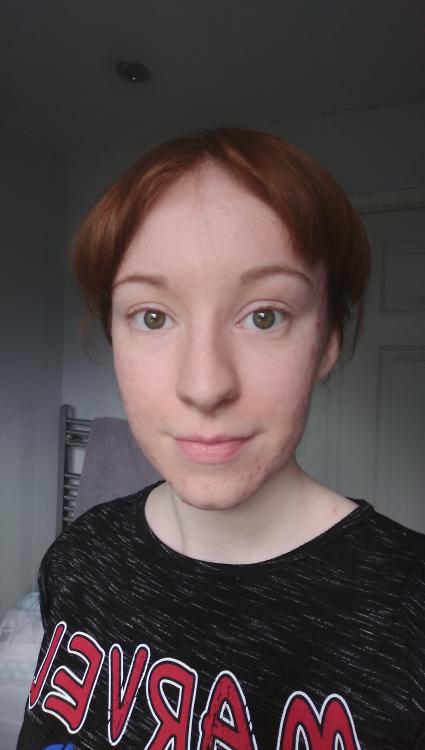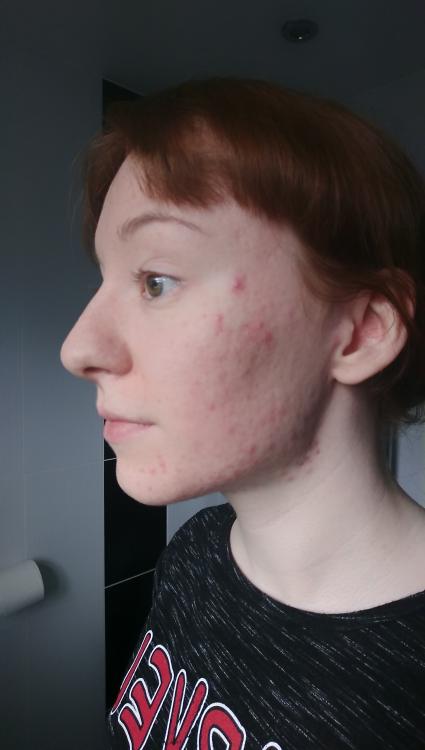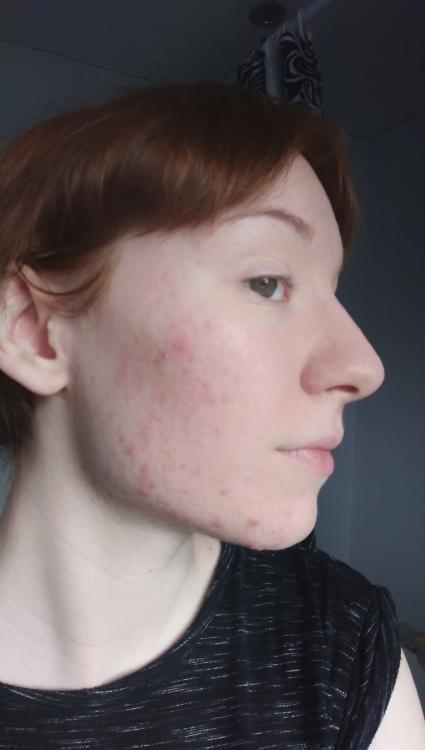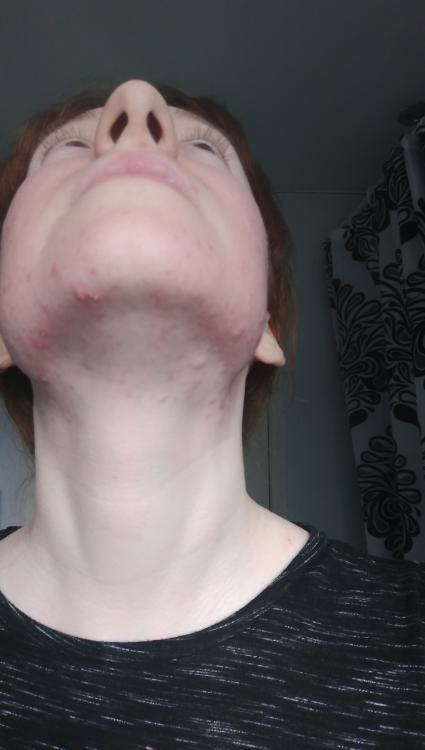 As you can see, the main improvement is with the cystic acne on my neck and jaw. I have hardly any big lumpy cycts now and scaring is slowly fading.
I'll be interested to see how things have (hopefully) improved after another two - three months.