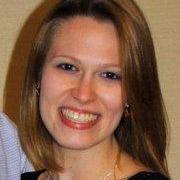 Hey gang,

I haven't updated in a bit and I feel it's overdue.
DRUUUGGGS:

I had a dermatologist visit a few weeks ago. My doctor said she definitely notices the change that spiro has had on my acne, but she still wants me to know that Accutane is her #1 recommendation. I told her I know, but I still don't want it. Maybe I'm being stubborn, but I feel that I would rather live with acne then have potential long-lasting health issues from the side effects.
Anywho, my blood work came back normal, so she felt it was safe toup my prescription.I now take 100mg of spiro twice a day. She did warn me that this is the highest dose she can give (which I wouldn't want anything more anyways) and that if I become dizzy, nauseous, etc. I need to call her.

I won't lie, I was dizzy for the first week of upping the meds, but I felt this way when I started spiro the first time so I knew to give it time. I seem to have adjusted perfectly fine, but will probably call the office in a month or so to see if they want me to have my potassium levels checked.

ROUTINE UPDATE:

I've been a bit obsessed with perfecting my skin care routine lately. It helps me focus on being hopeful knowing that I'm using quality products! I've found a great support group over on Reddit called Skin Care Addiction. There are lots of knowledgeable people over there and in the least, it's a great place to vent.

I've realized I'm not using enough of the CeraVe AM in the morning for the SPF to be effective (and to be honest, it's expensive so using the recommended amount would kill my wallet), so I purchased Banana Boat Kids to add to my morning routine. It's fragrance and alcohol free, so let's hope it doesn't anger my face.

While shopping for that, I also picked up some micellar water. I currently use essential oils to remove my makeup, but I wanted to see if the micellar water was easier/more effective at prewashing.

I snagged a box of Stridex pads for my bacne. My derm kept mentioning putting benzoyl peroxide on my back, but I didn't have the balls to say "Hey, doc, are you going to buy me a new wardrobe and bed set when that crap bleaches everything?". I can mostly control the BP on my face from staining things, but smearing it all over my body seems like a recipe for orange-filled disaster.

SIDENOTE:It's kind of nice that my cystic acne is tame enough that I can actually begin to worry about other acne-plagued places.

STATE OF THE FACE ADDRESS:
My cysts are still staying away (YAY!), my active pimples are reduced to maybe two or three at a time, and the pimples I do get either come to a head quickly or diminish within a week or so. Nothing is really lingering like it used it. I think my reduction in picking is also a factor in that.

Unfortunately, my face is still riddled with small, red marks that I believe to be post inflammatory erythema (PIE). PIE is similar to and often referred to as post inflammatory hyper pigmentation (PIH), but studies are starting to show that they are different issues and have to be treated as such. Google it—it's super helpful info!

For now, I'm hoping the niacinamide in my moisturizers and using lots of sunscreen will stop the marks from darkening. If they truly are PIE, the only thing that really "treats" them is time…and laser treatment that costs hundreds of dollars. Since my money tree has yet to bear any fruit, I am most likely going to add an AHA to my routine. It's good for skin regeneration and is much more budget friendly.
I'll update if I notice any major changes in my face, especially once I start using the AHA. I should probably get to ordering that today!