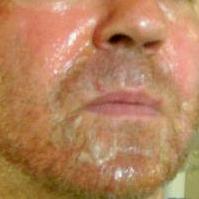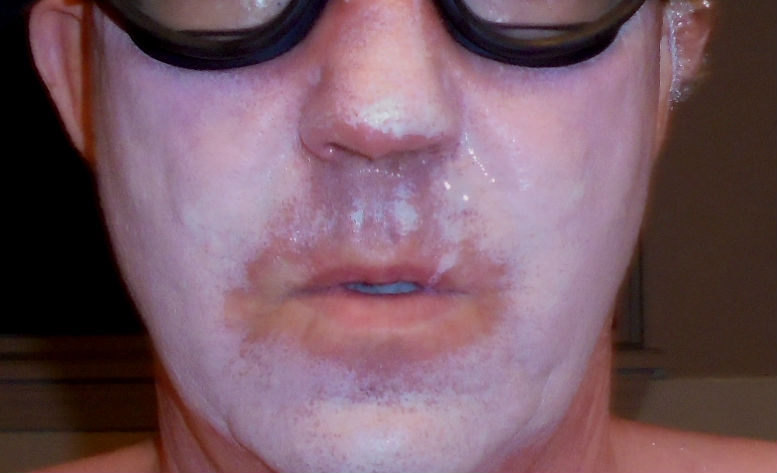 At 9:45 p.m. today, I decided to do two separate peels:

1) A Jessner's Peel on my neck

I've never done a Jessner peel before, but I read in several places that it is safe to do this type of peel on your neck.

I washed my neck thoroughly and then put alcohol on a cotton pad and removed any oil and soap from my neck.

I purchased the peel from www.skinobsession.com and I applied three coats on my neck. My skin became red, but it didn't frost.

2) A 25% TCA peel on my face

I believe that this is my seventh 25% TCA peel.

I washed my face and then applied alcohol on a cotton pad to remove any oil and soap from my face.

I put on a shower cap to pull my hair back from my face and put on swimming goggles. You definitely want eye protection with this type of peel.

I put on rubber gloves and applied a total of three layers of the 25% acid to my face.

My face frosted and I took several photos. It was very painful and I had a fan in our bathroom which I positioned to blow directly on my face. It certainly helped to reduce the pain.

I covered my face with burn ointment and I will be sequestered in our home for the next week while my skin peels and heals.

Photos to follow.