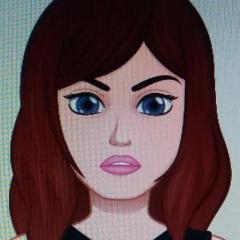 I have my nurse appointment at dermatology today so thought a little round up was appropriate.

Skin wise,

My skin isn't dry at all but it isn't oily.
The dry skin on my hands and arms has totally gone.
My dry ear is now fine, I figured it was actually a spot clearing out. I used to get one big one there often.
The pores on my nose are visibly smaller and not black anymore.
I can not use moisturiser on my face at all it totally ruins any progress I make. I am just washing in Clinique rinse off foaming cleanser then applying my make up.
Estee Lauder Double wear is a life saver.
My lips are dry, some days worse than others but not as bad as I thought they would get. Vaseline Rosy lips is by far the best for it, after spending loads trying different things.
My back is smoother.
My hair is really dry, I don't have to wash it at all but I am doing for obvious reasons.
My initial breakout was HORRIFIC. I picked at it a lot.
Mood wise,
My Anxiety and depression have remained the same, no worsening yet but I am keeping an eye on myself.
My OCD is slightly worse, very annoying.
My mood swings are no worse, if anything slightly better. I seem to be thinking a bit more rationally in general but that could just be the normal eb and flow of these types of things.
I see the Derm on the 12th of July. I don't know if I want to increase my dose as I am very worried I will get another breakout like the last one.