3 Months on Accutane - Worst Month So Far
Day 63-97: Wow! 3 months on Accutane already!! I will say that month 3 was the worst for me. Not because of the dryness but because I got several breakouts/cystic acne that just lingered the whole month. They didn't go away until I got another bump in meds with my visit last week to the Derm.

Got bumped to 80 mg per day every day & BAM! back to being super intensely dryagain. BUT the cluster of cystic acne i got my cheek are now fading away. It was a cluster of 7-8 big ugly ones that again didn't come & go like they have when I first started Accutane. 2 big ones on either side of my eyebrow (really? both side?! Really. sigh) 1 big hummer on my neck. Literally within 2 days of doing 80 mg per day every day, they went down & today (Day 6 of 80 mg every day) they are almost flat. The ones on either side of my eyebrow are gone just little red spots but no pimples. So l will take that dryness to get rid of these last cystic acne!! I have not gotten any white heads or little ones....weird. I noticed my skin tone starting to even out.... never seen it like this....weird LOL

Lab work came back all good, liver still holding in there! Yay Liver! (fist bump) Cholesterol levels a wee bit high but nothing to be concerned with, Derm said to watch what I eat - low glycemic index.

The biggest dryness I notice is my eyes! Feels like they will just fall out of my skull & if they did I would be so happy cause i could dunk them in water/eye drop/contact solution & get relief. No eye drop brand makes a difference, I just grit my teeth & take it....and try to blink... So thirsty too... feel like SpongeBob when he visits Sandy for the first time...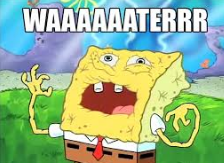 One big thing that totally took me by surprise - i got a sunburn & peeled! It was only 54 degrees the day i got. My chest literally peeled! I tan super easy & have only peeled twice in my LIFE! So now I'm all about the sunscreen at all times. Recently it has super hot (near 90 degrees) and i slather on the 100 SPF & i still feel like I might burn. I do short bursts outside.... such an odd experience for me. For people who burn easy i couldn't imagine but maybe its just me.

Still very happy with the results and happy with my decision to go on Accutane.