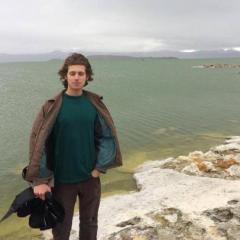 Wanted to give everyone out there some inspiration! here is a run down of my last month an a half
------------------------------------------------------------------------------------------------------------------------------------------------------------------------------
Day 47? April 25
Think this last week was the turning point. I only had 1 pimple above the my mostache line and one on the side of my chin. Both were very small. My face is continuing to heal, but I am worried I will have scars around my mouth when all is said and done. Honestly I have a feeling my acne will not come back as the medication kicked in so quickly, hopefully the next few months will be over kill. Also haven't actually seen much progress on my blackheads, still lingering around
Side Effects:
Dry nose
Bloody nose
Dry lips
Dry arms
Face flushing
Day 54? May 2nd
Things are still going well, I have three actives (2 very small ones and a largers one on my upper cheek)
Other than that, things have een going really good. I am happy with the progress I have made thus far. I think this next month 2-3 will really clear me up, and hopefully by the end of this quarter I will be looking clear. There is light at the end of the tunnel! I just got to hold on!
Day 61? May 9th
Have only 2 actives, one still from last week. I am really starting to gain my confidence back! Looking forward to this next month, I have high hopes. My back is almost completely clear as well!
Lips are chapped to shit, other than that nothing major. Sometimes I will have a stomach ach, and I will sometimes feel a little more out of it than usual
2nd month complete! Were cruisin along now
May 16th (Day 68?)
So I just had my end of 2nd month appointment ( actualy 10th week)
She says I am clearing up very well, and making great progress! I decided to stay at the 60mg a day dosage for 1 more month because the medication is working! I am happy to be coasting for the next few months, and am optimistic I wil be very clear after this month. I only had 1 new active pimple last week, and it was really small. One pimple has been lingering for the last 2 weeks but its hidden under my hair.
Side effects: I finally noticed it is very easy to get sunburned :(, so I am going to start wearing sunscreen more often. Also my lips have been getting thrashed, constanty peeing and dry. Overall blood work looks fine, and I don't seem to have any extreme side effects! Hopefully things stay good!
Red marks still there, but fading….slowly
May 23 rd day Day 78
Well I only got one very small pimple last week! I think I will stay relatively clear for the remainder of my time on accutane. At this point it is just a waiting game for my old acne marks to clear up. Luckily it is manageable at this point, and I don't have to worry all that much about how I look. I will be busy with school for the next 2-3 weeks so I hope to continue the clear up process before summer starts.
Side effects: chapped lips, back beginning to get sore, easily sunburned

bummer cause I am a surfer and outdoorsy person
Side note: retin-A definatly made my acne worse when I was on it. I am glad I tried to use it prior to Accutane, but god damn that stuff sort of wrecked me. Also it was annoying using it every night as directed. Much easier taking a pill twice a day
May 30th Day 85
Only one new pimple this past week, that never fully developed. Still bummed on the PIH marks from past acne, and minor acne scars (very small, only noticeable under bright light and up close). Looks like I will be consistently improving from now on, as I haven't had a break out in nearly a month. Stoked to be clear soon, and gain my confidence back again. I feel liberated from this acne curse
Side Effects:chapped lips, dry skin,slow healing,