Caveman (kind of) and my journey to freedom and healing cont.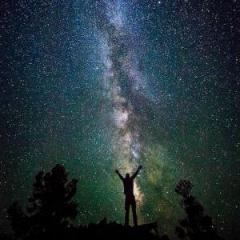 Week 2: Going into week two my oil regulation has been perfected to a beautiful glow. Our natural oils are so skin loving and protective. I had lines like wrinkles around my eyes (I'm too young for that) from my skin being scrubbed so much it had become dehydrated. I had been using an exfoliation wash, then a cleanser, then baking soda. All good high quality products without nasty chemicals but completely excessive and unnecessary. This was part of the program my estheticians had put me on. They themselves use the same program and have beautiful, airbrushed looking skin but if they miss a day of not being able to do all the steps, or travel or do anything outside of a strict regiment they will get a breakout and I wanted to be free of that. I want skin that can care for itself regardless of circumstances.
My acid mantle was scrubbed off multiple times a day, every day. I wish I had known about the acid mantle and pH a long time ago! So my oils are nourishing my skin. The wrinkle lines are gone and I carefully touched my face with my finger and it is so soft and supple! I was FOR SURE, FOR SURE that if I stopped washing my face I would break out like crazy. Yet to my absolute astonishment that did not happen at all. The phase of whiteheads is kind of wrapping up, definitely lessening. I think they were the superficial blemishes that were getting pushed out easily as my skin adjusted and was given time to do what it does. By the end of this week my face was so itchy and the hundreds, maybe thousands of plugs of varying sizes were coming out of my face. Some had just a tiny head poking out, some were half way out, some were all the way hanging out and I'm not sure how they were still attached to me. From what I've read some people had good results but went downhill after a couple weeks and I thought that may happen to me if I didn't clean my face at this point. I felt the dead skin mask was not serving a useful purpose (as in being the wrapping paper you take off after a month to get your gift of a new beautiful face in a month – but you must wait a month). I felt I was at risk for getting clogged pores, trapped dirt and oil, infected follicles and so on at this point. But I was not going to wash before two full weeks b/c I wanted to give my skin time to adjust and know it was not going to get washed, toned, moisturized, etc. and allow the oils and acid mantle and good bacteria to accumulate again for the first time in years. I didn't even want a natural face cleanser. I wanted minimal ingredients. From nature, not man made, that would give me antioxidants and have antibacterial properties. I decided on store brand organic, raw honey. I added brown sugar b/c I was in great need of gentle exfoliating at this point.
I turned the shower head on cool, only stuck my face in for about five seconds then went to the sink. I got a bag of soft cotton balls. I wet them with cool water from the sink and GENTLY exfoliated my skin. I used sooo many cotton balls lol but needed to get all the skin off and minimize cross contaminating. They worked beautifully. I will continue to use cotton balls, not my fingers and definitely not a washcloth or anything else. That's too hard on skin. Plus I feel they really lift dirt and old oil. Doing this I knocked off lots of whitehead heads and caused some bleeding. So periodically I would stick my face in the shower again and then go back to exfoliating with cotton balls. When I was finished I gently massaged by face with the honey and sugar and left it on for about ten minutes then took a lovely, much welcomed shower. Got out lightly patted my face dry with a clean wash cloth and WOW!!! My skin was BEAUTIFUL!!! It had the most beautiful natural skin tone, calm and peaceful looking, my pores disappeared, aside from the purging pimples there were not any bumps on my face. I was GLOWING LIKE AN ANGEL!!! I saw the PIH was started to scab and lift off the way very old paint on a wall does. I believe this was a combination of no products, irritation, restored acid mantle, the sugar and honey scrub. Of course, my skin still has a way to go towards complete freedom and healing so I will continue the modified caveman, but my face was beautiful and healthy looking….naturally….. and I'm thrilled it was without the help of doctors, estheticians, manufactured products, and me lol