An intro to me and my skin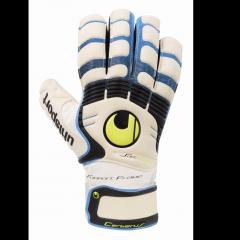 Hi everyone!

I just made a profile and decided to start a blog about my acne. I think it'll be a good way to reflect on what I'm going through and track my progress. I haven't decided yet if I'll put pictures up of my skin, maybe in a few weeks when (hopefully) I've improved a little bit. I'll start with a description of me and my skin, but I'll put it in the blog description as well for any newcomers once the blog has gotten longer.

I'm 20 years old, female. I go to school at a small college in Hartford Connecticut, but don't live in Connecticut. The history of my skin is pretty simple. Throughout puberty it was just your average teenage skin, actually better than average I think. I always had a few pimples here and there, but no big flare ups and it was nothing I really worried about. My senior year of high school I went on a birth control pill and took that until about 9 months ago, and I think that made my skin even better. My skin used to be on the drier side, and I'm pale and burn easily. However, about three months ago in March, I saw gradual changes occurring on my face. I was getting more pimples, slowly but surely, and my skin became rough and bumpy, with lots of tiny comedones on my chin and cheeks. My face also got a lot more greasy. I couldn't figure out what I was doing wrong because I hadn't changed anything in my skin routine. I thought I could manage it on my own so I got a salicylic acid treatment to use at night and started using my benzoyl peroxide (which I used as a spot treatment before) all over my face every day. I also started using a harsh Neutrogena acne scrub which I think only made things worse. I thought the best thing for my skin would be to let it breathe as much as possible, so I'd wash my face right after class and then reapply makeup before any night activities, then wash again later. I think all the washing and reapplying makeup only made it worse.

By the week before my final exams, I was a mess. I wasn't going out anymore or even spending time with my friends, and I didn't want to go to soccer or class. I sat in my room and cried most of the time, and sleeping was all that made me feel better. I had also stopped eating a lot of foods because I found research online showing that high glycemic foods can trigger acne, and my dining halls don't have tons of options so I was really restricted. I was afraid that anything I ate would break me out even further. I lost 17 pounds in under a month which was a lot for me, and was overall just downright miserable. Thankfully before I hit rock bottom, school was over and I could go home. My mom realized how much of an emotional toll my acne was taking on me and really has helped me get back on my feet. Now that I feel a lot better I'm ready to tackle acne and hopefully kick its ass.

Anyway, sob story aside, I'll take you through everything that I'm doing to clear up my skin. First, as a mentioned, my diet. I cut out sugars (besides fruit), caffeine, all processed foods, dairy, red meat and white flour. My diet consists mostly of fruits, vegetables, chicken, turkey, fish, nuts, seeds, and lots of water and green tea. I've also started taking several supplements that various sources have touted as skin healing: niacinamide, zinc, selenium, fermented cod liver oil, and a probiotic. I went to two different dermatologists because I really wanted a second opinion, the first wasn't very understanding or willing to listen to my many questions. He put me on tretinoin gel 0.01% and 100 mg minocycline daily. The second dermatologist was really great, she bumped me up to 0.025% tretinoin gel and added a clindamycin phosphate lotion to use in the mornings. I also scheduled an "acne peel" for about a week from now at that derm office, so we'll see how that goes. I also was prescribed Loryna, the generic version of the birth control pill Yaz. I think that my acne was due to coming off the pill many months ago, but the effects were so slow that I didn't see them till March. I can't start that until I get my period, which should be in the next few days.

Last, I've made some lifestyle changes like sleeping way more, exercising more, and just stressing out less. I'm really hopeful that everything I've been doing will clear my skin up over the summer.

Here is my current skin routine:

AM: Wash with 5% benzoyl peroxide wash. Apply toner, wait to dry, then apply clindamycin (This has been acting as a moisturizer during the day). Apply sunscreen (for acne prone, sensitive skin) if need be.
PM: Wash with gentle Kiehls cleanser. Apply toner, then apply hemp seed oil as moisturizer. Wait 30 minutes, then apply tretinoin gel.

I have been on the minocycline for 3 weeks and the tretinoin gel for about 2. So far I haven't noticed any huge differences. There has been no extreme purging, but I do think my skin looks worse now because all my acne scars accumulated over the past few months look more red and irritated. I still get active breakouts, a couple pimples a day. However, one positive change I've noticed is that my skin is feeling smoother. I used to cringe every time I touched or washed my face because I felt so many tiny bumps. Now the bumps feel smaller although they don't look much better yet. I'm taking this as a good sign. I'm very nervous of the tretinoin purge that I may experience, especially because I switched from 0.01% to 0.025% gel two days ago, so even though I've been using the 0.01% for two weeks, I feel like the purging with 0.025% will be worse if it does happen. I have many clogged pores so it makes sense to me that my purging period might be bad.
Well, that's everything. Please comment if you have any advice, encouragement, anything! I'll be updating weekly on my progress (or not progress I purge, gah). Wish me luck J