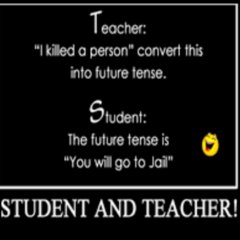 Ok, so I know I kinda forgot to post my progress so far with my treatment, but anyway...

So it's nearing the end of Day 23 on accutane, and I'm having mixed feelings about my progress so far. I think my acne has improved in terms of bumpiness on my face - even where my acne is (on the cheeks, chin and forehead) there aren't really any bumps - but the redness of each zit is still there, making it a little difficult to cover up. Now, the dryness, hmm...well, I'm really happy that now when I wake up in the morning, my face doesn't feel oily (and overall not too dry at this point) like it used to, and for some reason my skin feels softer - maybe it's the gentle Cetaphil cleanser and moisturiser?? Also, my skin hasn't really started peeling yet except for a teensy bit only in the last few days on my chin, and my lips are chapped but manageable thanks to Blistex!



However, I've now got this weird dry, bumpy rash on the backs of both of my hands, and no matter how much I moisturise it doesn't seem to be going away. Did anyone else have this problem??? Another bad thing is that the sides of my nose are really dry and same thing as the hands with no improvement despite constant moisturising.

Ok, last bad thing then I'll stop complaining: the blackheads on my nose and like on the sides of my nose are getting worse, but I've been told by my dermatologist not to use scrubs and face masks while on accutane. Is this normal and will it go away? Can i do anything to make them less noticeable in the meantime?? Ugh, I can't wait for this to be over! The past 3 weeks have gone by so slowly...probably cause I've been counting the days, lol.

Anyway, thanks guys (even if no one is actually reading this, I'm still gonna pretend there is. I know, I'm delusional.

),
I'll post again soon!

Fran xxx

P.S. I'm sorry I don't think I'll be able to post pictures of myself on this blog cause I'm just not comfortable showing my bare face on the internet, but I can assure you that my acne is pretty bad (not the worst but still bad - I mean, it is severe after all).