Yucky Break out and Cortisone Shots

I have been on a healthy eating kick since about January and have lost about 30lbs since then. That being said, I was on a mini vacation this last Thurs-Monday and I was NOT good at all lol.. between eating JUNK and drinking a lot of alcohol my body freaked out. Not only did I run into stomach issues but my chin broke out too. It affected me more than I thought it would! I had these five huuuuge cyst/nodules on my face in the MIDDLE of a bachelorette weekend. And of course I was picking at them and loading them with product to no avail. It was one of those things you had to leave alone and let it do it's thing. It killed my confidence. Luckily I already had a derm apt for yesterday to check on my progress with Spiro. The new doctor I found and loved actually left the practice so they set me up with one of their PAs and she is so awesome! She asked me about my chin and suggested some Cortisone shots to just tame this breakout and move on. I had never gotten them before and was worried about pain and cost but it turns out my insurance covered it (something about the way it is billed.. I don't know the specifics). The pain wasn't bad either. And, I am very happy with the results. Here are some pics.

This was right before she injected me. For some odd reason my phone makes it look less intense than what it really was.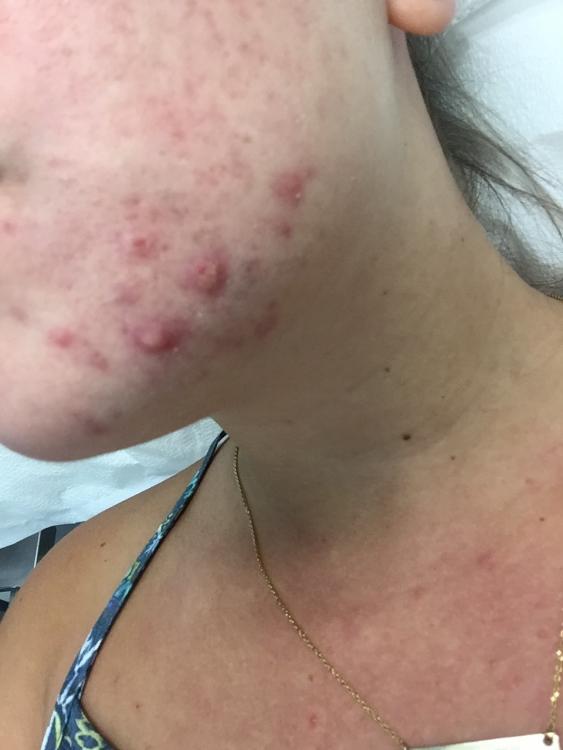 This was a few hours after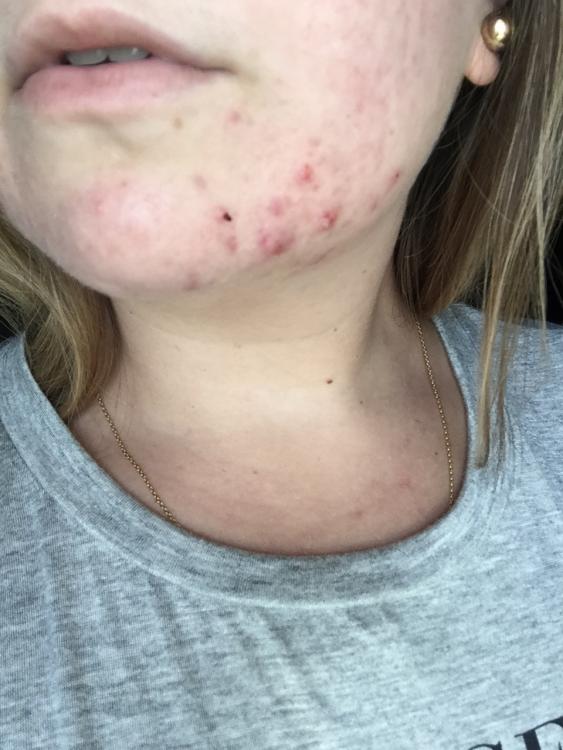 And this was this morning.. Not bad!