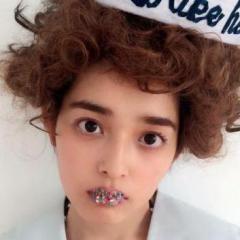 Because this is acne.org, you probably know already what this post is all about.
I've been lurking in this site for a year now and it helped me quite a lot to understand my condition. And it also made me realize that I'm not alone in this battle.
I am Asian (just so you know) and I've been struggling with acne since when I was 15 and I have on and off relationship with acne. I've been battling it for 6 years now. I never really talked about how my acne made me feel and how it affects my life to anyone, not even my parents. Well, I tried to once but they shrugged it off saying that I shouldn't make a big deal out of it because, well, it's just "acne". It'll go away. Somehow. Someday. But it didn't.
In retrospect, I wasn't really the type who cares about how they look. I never really paid attention to my appearance. That was when I had a clear face. My first pimple was during my junior year, it was a large, cystic, puss-filled helluva pimple on my nose and I remembered one of my classmate saying it was "gross" and that I should pop it and all. But I still did not pay attention to it because it's just one pimple anyway. But that "single" pimple turned into "many" pimples when I reached senior year. Mostly on my nose and cheeks. That was that time where my self-esteem dropped from low to nothing. I couldn't even look people in the eyes because I'm so embarrassed. So my mom decided to consult a dermatologist. He injected and popped my pimple and it was really painful. But I couldn't careless, I wanted to be bumps-free. Haha. He said that the cause of my acne is genetic because my father used to have it when he was young. He prescribed me tretinoin and clindamycin toner and some expensive soap and I used it religiously. And voila! My pimples were gone. I finally had clear skin for a year till my graduation so I got lazy taking care of my skin because I thought it was gone forever. And boy I couldn't be any wrong.
Just when I thought I'm free from all this acne-hellish experience, it visited again and it came back with a vengeance. It was before I entered college and it was worse than my first break out. This one was the "all-over-your-face" kind that you'd rather be headless than be seen like that. I remember having my ID picture taken and I looked like a zombie with a rotting face. Hell, zombies in walking dead looked better than me. No kidding.
I went back to my dermatologist and he prescribed me the same medication. I actually thought it would help me again but it made my already acne-infested face worse. It made my face red and my pimple worse. So I stopped using anything. I stopped caring and clung to this hope that "this, too, shall pass". Like my parents always told me when I try to complain to them. I endured all the remarks people told me on my face about being gross and ugly. Good thing I had some good friends who didn't judge me. But I can still remember how low I felt during those times. I always cried myself to sleep. I couldn't bring myself to look in the mirror because all I see was how monstrous acne made me looked. It affected me so much that I couldn't even bring myself to attend classes anymore. I cut classes and stayed at home. My parents didn't know about it because I knew that if I tell them they wouldn't understand how much courage it takes to expose yourself to everyone looking like that and spend your whole day being judged by everyone. Because everyone thinks they are entitled to treat anyone with flaws like shitbags. And I ran out of courage. I couldn't last a day without one person or two calling me "ugly". I felt inferior. I felt alone.
Acne affected not only my grades and social life but destroyed my confidence entirely. I used to have tiny spot of self-esteem and acne was like a bomb that destroyed what's left of it. But it gave me a different perspective about life; about everything, actually. I learned that your appearance will affect how people will treat you. You may think I'm just saying this because I'm a ugly-bitter hag but trust me, that's the ugly truth. And I learned it the hard way.
It was during my second year of college that I was able to just accept my fate and just live with this acne. I was able to ignore every ridicule from my surroundings and live my pathetic life. Haha. I only treat my acne with toothpaste and some lemon juice. It didn't do much but that's all I've got. And I got traumatized by my money-hungry dermatologist with his expensive treatments that no longer worked for me. My face was red and bumpy and cyst-filled all over during those times. I wish I had pictures to show you how worse I looked but I had phobia with cameras back then hahaha. I used to have short hair back then and a classmate of mine always called me "snowhite with pimples".
Then my cousin from Australia introduced me to proactive. She came to Philippines for a short vacation and was horrified with my face when she saw me, adding my very nice brother's remark that "there's no help for her". Well I'm pretty much numb already so I didn't care that much. She told me that she suffered from acne herself and gave gave me her set of proactive. And I used it because wth I have nothing to lose anyway. And like some kind of miracle it worked for me. Except from occasional few pimples and acne marks, my face, for the first time in years, looked okay. I used it routinely until summer of my second year. During that time I was completely clear of acne with just few acne marks left. I wanted to get rid of the marks so I searched online and I found a very cheap product that has Hydroquinone-Tretinoin combination called "rdl baby face". By using the right amount, it worked wonders for my skin. My friends, classmates and mostly everyone around me noticed how my face improved and compliment me. It was the best feeling.
I was in my 3rd year of college then and I had clear skin. I started really taking good care of my skin. I felt normal. People started treating me normal. I gained a lot of friends. Some people even called me pretty. But I didn't feel that way. Acne had left me emotionally scarred.
After a year of clear-faced life, my acne came back. again. My topical medication stopped working. No surprise there, though. My acne loved me so much it couldn't afford to leave me forever. Hahaha.
This time, it wasn't that worse. I just suffered from moderate acne. Probably because I was in so much stress with academic stuff and I had my internship. Too much stress plus no sleep. A perfect recipe to make a pizza-face. Lol. I research more to try to understand my acne. I used neutregena, Clearasil and a bunch of other facial cleanser, to no avail. I muster some courage and convinced my mom to bring me to another dermatologist and she prescribed me antibiotics and erythromycin gel. It didn't do anything. I was back to zero. I remember looking at my pictures when I had clear skin and cry. I was depressed, stressed and had low confidence again.
Then I stumbled upon this website and I learned about benzoyl peroxide. The same bp in proactive that cleared my face once. So I followed the acne.org regime and I was able to maintain my acne since then. I still have few pimples on my face and a few breakouts but all in all it wasn't that worse compared to before. My acne is a persistent type. But I became an expert with this kind of thing I can pass as my own dermatologist.
I decided to make my first ever blog because I want to document everything from now on. And if I ever manage to find a regime or a permanent cure for acne, I'll post it here to be of help to others having the same problem as mine.
And yeah I figured my first entry is too long but this is my first blog about acne and I want to be as detailed as I can about what I've been through.
It's been a hell of a bumpy road for me. No pun intened.