Accutane Journey 20/05/16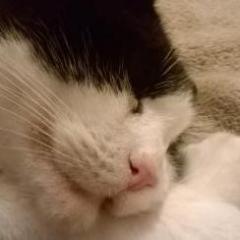 Entry posted by mum44 ·
495 views
Back at the derm's today. Saw the nice consultant rather than my usual one today (not that my usual one is horrid - just more 'mechanical' rather than caring).
I wasn't entirely honest about how exhausted I am and the extent of my bruises.. I just didn't want them to say I had to stop or anything and my blood tests are all fine so guessing it's nothing serious and it's nothing that I can't cope with, I just seem to stay awake in the evenings!
I did have a lovely talk with a young girl who seems to be there every time I go. It was good to talk to someone who is going through the same treatment and has the same insecurities etc, she is the first person I have ever talked to about it other than on here!