Once you have acne you always have it.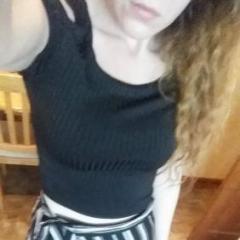 I recently watched a video of Cassandra bankson on YouTube and she talked about how as her skin has cleared up, she still sees her acne and doesn't believe that it's as good as it looks. It's so fucking true, once you've had bad acne and you do everything to clear it up, once it's clear and you start breaking out again (not as bad as before) you literally view that as 100% as bad as the first time you broke out! When really it's not. Similarly, as your skin clears you really don't notice it because you've had bad acne for years and will ALWAYS emotionally have acne no matter how clear you are.. meaning you are still meticulous about cleaning pillow cases regularly, watching your dairy intake, refusing high sugar foods, avoiding mirrors etc.

I guess no one can truly over come their acne until the emotional attachment to it is gone too, whether through therapy or medication or simply just thinking differently.

My skin is shut right now, it is, but I know it's been worse. I just have so much a annoyance with it because of how it makes me avoid things and ruins my relationships ALL THE TIME. I don't think I can be happy in a relationship until I am happy with myself, and I was at one point... but you know what? I had acne at that point. I've looked at pics of my skin from 2 years ago and I swear it was PERFECT but I was unhappy with it! Why? Because I still saw my old acne ridden face in my head and was frightened it would start all over again.