Let's Talk Product! Part 1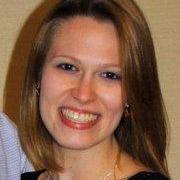 Entry posted by KayShoe ·
462 views
If you have chronic acne, you know that walking down the face care aisle can be a nightmare. There are only 12,000 choices when it comes to acne wash and so much conflicting information surrounding acne care and products. It can get really confusing and to be honest, I'm still not sure what's "right" and "wrong" for my face.
In high school, antibiotics did the trick, but I think they destroyed my stomach. In college, apparently lack of routine and living on pasta was working for a while. When I began having regular flare-ups again in 2011, I went back to my trusty salicylic acid wash and would sometimes use a moisturizer, but barely. I went back on antibiotics which did nothing. I used tretinoin cream sometimes. I had no pattern and would try and attack my acne only when it flared. I kept that up until this past November when I began breaking out in moderate cystic acne for the first time in my life. That's when I went crazy with new product fever.
I'll admit…I'm a total Google whore. I research and research about acne, health problems, diet fads, etc. until I come full circle, only to forget what I was looking for in the first place.Here's what I've tried/learned in the past 7 months:
OIL CLEANSING METHOD: Around Thanksgiving, I read that it was super fabulously awesome to slather oil all over your face. Theory is that oil attracts oil and will make your dirt, grime, and acne come to the surface. I looked up tons of different oils—which ones were best for acne, which ones helped fade scars, and which ones gave you x-ray vision and the ability to fly. Seriously, the oil world is full of weird claims and it's ridiculously hard to figure out what's correct. Organic, cold pressed, FDA approved, from local farms, etc. There are so many factors.
Once I found some that were "acceptable" according to all of the articles I compiled, I jumped right in. I would massage the oil for a few minutes, steam my face with a hot washcloth, then wipe off. Seems simple, right? It was a pain in the ass. I kept thinking my face wasn't steamed enough so I would steam it 2-3 times and before I knew it, the OCM was taking at least 15 minutes. In total, my whole nightly routine was at least an hour long. I tried bringing the oil into the shower with me, but as we all know oil and water don't mix. It made my shower super slippery, I needed to buy special microfiber washcloths, I had to keep my oil refrigerated, it was super expensive, and drying my face out, so it was stilla pain in the ass. I noticed that my cysts were a little smaller and less red, so I decided my acne was probably due to some wacked hormones that were finally chilling out (I was wrong about the chilling out part, by the way). I stopped the oil cleansing method about a month in.

GOING BARE MINIMUM: After the oil cleansing, I decided that maybe makeup was clogging my pores. My skin wasn't as bad as it was the month before, so I thought I could hang tough and deal with a naked face. At this point, I also said "Screw products" in general and washed my face with only water in the morning and cleansed with a gentle cleanser at night.This did absolutely nothing. I still had acne, it progressively got worse, and I was embarrassed to go without makeup every day. I went back to covering my zits and washing my face morning and night.

CLEANSER: Cleansers are confusing. Some have fragrance which is usually very bad for acne. Some have salicylic acid which some say is too drying and harsh and then some dermatologists treat it like a necessity. There are creams and lotions and medicated scrubs. As far as I still know, the best cleansers for your face are fragrance free, gentle or mild, and contain no harsh scrubbing beads.

MOISTURIZER: It always seemed to go against nature to put lotion on a greasy, clogged face. But as I've learned, moisturizer is so important. Up until a few weeks ago, I used the Cetaphil moisturizer. It was whatever. It did the job, but my face still wasn't improving. Once I went on Spiro, my active pimples decreased more and more. It's great to get rid of those deep cystic clusters and white heads, but I am now leftover with post inflammatory hyper pigmentation.
The red marks all over my face make my actual acne look 10x worse than it actually is. Some of them are scars, some of the marks are still blackheads, but most are just red splotches from my dumbass popping and picking and prodding. What sucks about acne is that it takes for-ev-errrrrrrrr to heal and it's horribly difficult to see results but still look like crap. I started researching on a skincare forum about different products and how to safely start introducing them into my regimin. I think this was my issue before. I never slowly introduced or rid of one product at a time, so I never knew what was helping and what wasn't.
SUNSCREEN: I just recently read about the huge importance of sunscreen on the face, especially if you have acne. Not only is too much sun a risk for cancer, but the sun will actually enhance and darken the appearance of existing acne, scars, and red marks. No bueno. Obviously, all sunscreen is not created equal. I'm not about to smear tropical scented Banana Boat all over my face, so do some serious research on fragrance free, acne friendly stuff. Sunscreen year round is key. Cloudy does not equate to zero UV rays. I also read that sunlight through windows can worsen things—and of course I work at the front desk of a building made of glass. Wompwomp.
So, in conclusion of this way longer than expected post,do your research but be sure to not jump from product to product like I did. I really think bouncing from product to product and not slowly introducing new things made my skin far worse than it would have been by now. Be smart and go slow!
Next post, I'll share my current routine and the pros/cons about it.