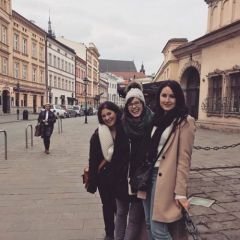 Hello again! It's been a while, but I wanted to check in. It's week 7 now (I think) since I have started.
So far I have seen progress, but am not clear by any means. Good news is, mostly everything has cleared up on my chin. In fact my t-zone looks fantastic which is weird since that's the only place I would ever get any acne real bad. My cheeks are still having some issues though. Lots of small but painful pimples on the sides. Aside from that, my face in general is just super red. My dermatologist said it would remain red for the duration of my treatment and subside probably a couple weeks after finishing... but I guess it's not so bad. Dryness is about the same. Very dry lips that need aquaphor all the time otherwise (this is not an exaggeration) it feel like they will fall off or rip apart. But I am really good at keeping them moisturized, so that usually only happens after a shower or something. Eating can be an issue too as it wipes off the aquaphor... so reapply, reapply, reapply after every bite. I'm sure I look like a lunatic, but whatever. And let's not forget the flakes! Constant flakes on my face all the time. Usually really bad in the morning, okay throughout the day after I've applied lotion/serum galore to my face, and not super great after work but it could definitely be worse.
No new side effects which is great. A little bit of body soreness, but that could also be due to the fact that I'm training for a run... although I'm sure the accutane doesn't help!
Anyways, that is pretty much all I have. Let me know if you have any questions/want some information on the products I am using.