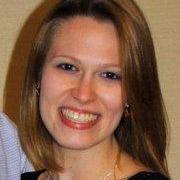 Entry posted by KayShoe ·
420 views
This entry will be rather short, as it serves no importance other than to voice my frustrations.
WHY...
is popping acne so addictive? Do I really think that the 3,902th time I touch a pimple will be the time it pops and doesn't scar?
WHY...
don't I ever learn? I had a black spot on my chin that was bugging me. Been there for 3-4 weeks. Very clearly far under the skin and a closed comedone. Does that stop me from trying to get it out? Nope. Now I've scratched my skin to shreds and it looks 10x's worse than it did if I had just let it be.
WHY..

.
can't I be patient and positive? My skin isn't getting any worse. In fact, I've been waking up with fewer and fewer pimples and I'm less red. Regardless, at the sight of one new white head (which I haven't had in days!) I get all angsty. I need to cut the crap. Stress makes your skin worse!
GAAHHHHHHHH.