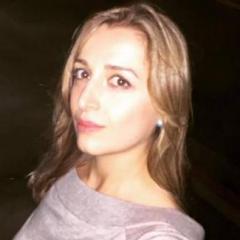 Hi there! My first entry in this blog, so I hope it goes well.
Happy Monday! How was your Monday? I hope it was great. I mostly love my Mondays, it changes up your routine after the weekend. I love getting dressed, making plans and just getting excited for work.
Last couple weeks my skin was acting up, and it got me a tad worried. I kept getting tiny zits that were easily covered with makeup, but still...I am so focused on my body these days with the summer approaching that I forgot about my face. I do of course wash it, moisturize and protect, but extra steps like serums and peels were forgotten.:/
I have realized that my weekly peels at home are the must for me. So yesterday I made sure to get my favorite peel. I love Mandelic Acid peel at the moment, It does not hurt that much and seems to give me subtle glow.. After the peel, I apply some natural oils- sometimes black seed oil, sometimes coconut, sometimes Rosehip or Maracuja oil ( no more Maracuja oil at the moment , gave it to my mother. -_-). Those oils all work great so I switch them up.
I do not get any breakouts when I get the peel, it unclogged my pores and gets rid of my tiny breakouts around the face. I also have noticed the overall improvement in my skin texture, it is very subtle though. I have attached the photos of the peel I am curretly using and the oils. I am sure there are other brands out there, but that is what I have found online so far. haha I hope that helps. Thank you!