Accutane Journey - lost track of days...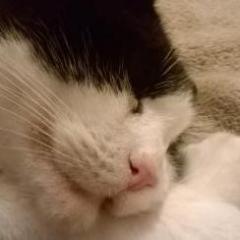 Entry posted by mum44 ·
395 views
Ok, new day, new week, new beginning! The last couple of weeks life has thrown everything it can at me but I am not only still standing but I am standing here acne free!
I'm actually getting used to the dry lips and skin although my nose being permanently crusty is pretty horrid. My eyes are still dry and blurry in the evenings but i'm very tired so that probably doesn't help. I'm due an annual eye as soon but am going to put it off until after I finish the accutane a) I don't want them to find that I need glasses when I actually don't and b) if it is the same once I am off the pills for a month or so I'll know if it is a permanent thing or not (and tbh if it is there's no saying that it is down to the pills as my age is not exactly on my eyes side!
I have got a nasty cut on my finger that I got a week ago that just won't heal, I have read a few things by people saying that their wounds take longer to heal on accutane so am having to keep an eye on that - going through so many plasters!