Day 3: please help!!! I'm desperate.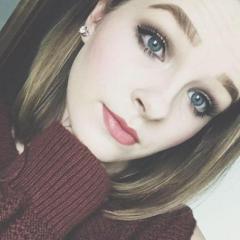 I am feeling so sad. My skin is dry, cracked, and it hurts. It makes me want to take the BP and throw it away. I feel like it's destroying my skin. Like its stripping it of anything good it had left in it. I want to stop using it, but I'm afraid of what may happen.

Before I started the regimen, my acne was getting progressively worse. The regimen stopped it in its tracks and even made it a lot better...until recently. I slowly started implementing the routine twice a day, and my skin is so dry it hurts. I've broken out again (not as bad as the first time, but who knows if it will continue to get worse). My skin is flaky and cracked, and when I put the moisturizer on, at first, it burned so bad. I then put on some argan oil (organic 100%) and it's helping sooth it a little, but I can still see the flakes.

I'm so disgusted with my skin. Honestly, I don't even recognize myself. Please, I'm open to suggestions.

PS: I'm thinking about going the natural route, but I'm afraid to stop the BP. I have 100% tea tree oil; I hear it's supposed to be good. I don't know though, honestly. I'm at a loss.

(pictures below the dry skin isn't visible. This is after the argan oil application. I usually don't have that pinkish-red undertone, but my skin still stings slightly. Also, the camera quality isn't that great, note that it doesn't look as bad in pictures)

Should I stop the regimen? Push through? Try something new? See a derm?