Acne Progress So Far (with pictures!)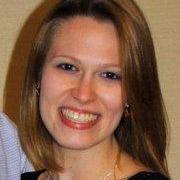 Entry posted by KayShoe ·
3520 views
I was supposed to start taking spironolactone at the end of January per my dermatologist, but I had a cross-country road trip planned for that week. All I could imagine was having a negative reaction to medication and being trapped in Kansas with nothing in sight to help me except tumbleweeds. Seriously guys, there's NOT A DAMN THING in Kansas.
I had a follow-up visit scheduled with my dermatologist last week, but I pushed it back to May to give my spironolactone treatment more time to do its thang. As I said, my dermatologist is lovely and understanding, but she seems pretty pro-Accutane and I want to really exhaust all my options before I return to her. She was skeptical that spiro would help me significantly.

So far, she's sort of right.
When I first started treatment, I knew from reading personal accounts that spiro takes at least a few months to really start making any visible changes. I told myself:
"Kayla, don't get frustrated. Don't quit. You won't magically wake up looking like Heidi Klum"

And while I haven't given up, Ihavebeen dejected. Even though IknewI wouldn't see much difference until now, I've still been insanely impatient. I wanted to see a big change in my face. I wanted to wake up and go "HUH! NO MORE PIMPLES!". I wanted people to start commenting on how good my progress was. But skin and treatment doesn't work that way.
There were a few moments where I thought I was just wasting precious time and maybe if I stopped spiro and started another treatment, I might have the clear face I always dreamed of by now .But that's not logical and I kept my head up. I tried to look for any little progress I could. Sometimes I worry that I'm convincing myself that treatment is working. Honestly though, it really seems like it's starting to kick in. It's only been two months and some people say it takes anywhere between three to six months to notice major changes.
So, here's my beautiful mug!
Let's talk about what I've noticed personally.

-Cystic acne has reduced DRAMATICALLY! I know it's hard to tell from my before and after photos, but all of that red blotchiness in the top left photo is almost entirely cystic acne (hence the MISERABLE face I'm making). It was incredibly inflamed and painful. I couldn't put on makeup or moisturize without wincing. I woke up with a new mountain on my face every day. They were deep, too. Now, I only haveoneseemingly cystic zit on my right cheek.
-Redness has reduced…mostly. If you'll notice the difference between my two bottom pictures, one side of my face is being a stubborn asshole. Since taking that picture a few days ago, I would say it has reduced in redness. In fact, my skin is more purple than red. Very hard to cover with makeup, so that sucks. But the thing is that back in February, those spots were actual puss filled white heads or black heads that were all grouped together to form onemega red pimple of death. Now, they're all separate and 90% of them are just leftover marks or very small blackheads. The other side of my face (two is noticeably lighter, which I'm very excited about.
-Inflammation is down. Sort of goes along with cystic acne, but overall my face is much less inflamed. My texture is starting to even out and my skin is… flatter. The bumps are smaller and I have less of them.
-New pimples are rare!This is one of the best changes I've noticed. Before treatment, I would wake up with at least two or three new whiteheads or bumps. I could see the cysts starting to form under my face and I knew I was in for a shitty week. Often, by lunchtime I would notice a new zit that wasn't there when I woke up! It was frustrating and this still happened a month into spiro treatment. I thought in the least that's what it was supposed to be helping with! Now that I've stuck it out, I realized a few weeks ago that I haven't woken up with any honkers on my face. No big ole' bumps or new white heads. New pimples have not stopped forming 100%, but I can tell that I'm mainly just suffering through the healing and cleanup of my breakout from November. Yes, my skin has AWFUL turnover.

BUT, BIG NEWS:
Today is my second day skipping out on full coverage makeup!It's a big fricken deal, guys. Usually I cake on the foundation, concealer, and powder. Last two days, powder only. I know make up is bad for my skin and Idouse a lightweight, matte/pore friendly foundation. But still…let's be honest with ourselves. No makeup is good make up when you're a pizza face. As all of you women know, it's nearly impossible to resist the temptation of covering your acne. If I have the choice between being embarrassed and self conscious all day vs not, why would Ichoosehumiliation?

These last few days, I've decided I'm going to show off my skin and "let it breathe". I came to this choice when my boyfriend's parents came over for breakfast this weekend. I was running late (as is my pattern in life) so it was either greet them half naked or greet them without cover-up on. They are the sweetest people, so I said screw it. They love me for me. After realizing I survived and I only thought about my skin 20x instead of 1,000x like I thought I would, I decided to take this bravery to work.

I'm not sure what it means in terms of overall progress. Maybe I'm just used to this face? I hope not. I hope my confidence is supported by actual results. I sure think it is. Either way, I feel good knowing that people are seeing my real skin and are still treating me the same. I can only look better from here on out—or at least I'm planning on it!