Spiro Risks & Side Effects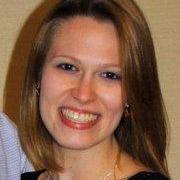 Entry posted by KayShoe ·
452 views
I read billions upon billions of review on spiro. Okay, maybe I don't have that much time in a day. Point is, I read to excess. I wanted to know the good, the bad, and the ugly. Let's discuss some common side effects and my experience with them:
Spiro tends to make you pee nonstop like a drunk college girl.
I think this is mainly because spiro makes you thirsty and you need to/should drink more water than normal. My derma was smart and suggested I take it before bed. The urge to go isn't ever strong enough to wake me up. So, if I'm experiencing this symptom, I must be sleeping right through it. I will say that in the months before I started my treatment, I was drinking a lot more water to help my stomach issues. Maybe my bladder was trained before starting spiro? Who knows.
Spiro can cause extreme fatigue or dizziness.
Personally, I've only had a few little episodes where I was exhausted or felt a little loopy. This happened in the first month of treatment. Some users had to completely stop using spiro because the fatigue was unbearable. Honestly, even if this symptom pops up, your body will eventually get used to it within a month or two.

Your body can absorb too much potassium.
I will say that you should watch your diet to an extent. A few doctors have said that as a healthy, young adult my body should be able to adjust to the potassium levels just fine without restricting my diet. However, one day I ate a banana and yogurt for breakfast, squash and fish for lunch, and a delicious mango for a late day work snack. All of these are potassium rich foods. Whoops.
Fifteen minutes after lunch, my hands were tingling and I felt odd. Dizzy, nauseous, weakness. Then I remembered that numb hands were a symptom of high potassium and sure enough after looking it up I had all the symptoms of potassium overload. By the next morning, I was back to normal and I vowed to limit my potassium-rich foods.
Spiro can make you gain weight.
This symptom seems wishy-washy to me. There didn't seem to be a huge number of people complaining of this and there are so many other factors in weight gain. I myself have gained maybe a pound or two since I last stepped on a scale, but to be honest I never weigh myself because muscle weighs more than fat. I go by my mirror. Overall, I think those few pounds gained have been fat, but that's probably because I've been slacking on gym time and letting myself eat contraband goodies!
Overall, spiro is looked at as being a fairly harmless alternative to some other acne medications such as antibiotics or Accutane. So far I haven't noticed any significant, negative impacts it's having on my health. Even my naturopathic doctor who loves all things herbal said spiro wasn't harmful. He did suggest I take milk thistle and/or dandelion root supplements to keep my kidneys happy and healthy since spiro is a diuretic. But ignore the hippie crap if you mustJ