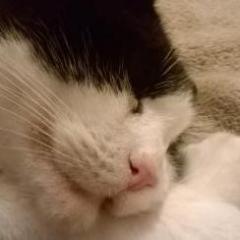 Entry posted by mum44 ·
612 views
I haven't updated for a while as i've had a horrid week and I didn't want my mood to come through on this. (Not accutane related)
I've had no more nose bleeds (yay) and my dry lips although still dry and using lip balm 10 to the dozen they are not as bad as they have been.
I don't know about any of you but my skin seems to like different moisturisers at different times. my arms and chest are the driest and I have been to'ing and fro'ing between all my MANY creams and moisturisers but at the moment it's good old basic baby lotion that's doing it for me! Am still finding that the O'Keefes Working Hands cream is the best for my hands, the skin around my nails is so cracked and sore, they look horrid too but as my skin is still clear (other than from the scars and let's face it, after more than a decade of cysts I am always going to have them) then it is a small price to pay!