Progress progress progress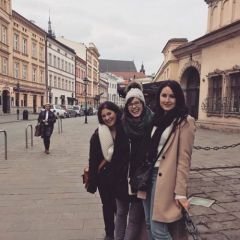 I am nearly done with my first 30 days of accutane! I went to the dermatologist for my monthly check up and she said she was amazed at how well I was doing. That made me feel so good, because I really wasn't sure if that was the case never having been on the drug before. Aside from some red hyper pigmentation, and some dry scabs on my face from old acne, I only one blemish right now. It doesn't look as good as it is simply because my face is so red, but I can feel a huge difference running my fingers over my face. A lot less bumps!
As far as dryness, it has gotten any worse, but I expect that could be a different story a few weeks from now. I have just been lathering on lotion in the mornings and at night. My lips are still dry, but I haven't experienced any cracking or bleeding simply because I apply aquaphor like an addict. I have found a very interesting way to remove dry skin as well. I had a leftover bottle of hemp seed oil from before I started accutane. Hemp seed oil is a great moisturizer and makeup remover and is one of the only oils that won't clog your pores. Since it makes such an effective makeup remover, I use this in the mornings to remove dry skin. I just gently rub it into my skin, and the dry flakes come off in lumps (ew, I know.) Much better than using a harsh exfoliate, which you aren't supposed to use anyways. Plus this keeps my skin hydrated as I wash the dead skin off and follow with lotion.
I suggest getting a good daily SPF lotion for the body and face as well. The sun, even in small doses, can dry your skin out. I have been using lotions with SPF 15-25 in them every day. Not sure if it's helping, but I like to think that it is. Especially since I'm so fair-skinned as well, it's better to be protected with my skin being much more photosensitive on accutane.