Accutane Journey Day 68 (ish)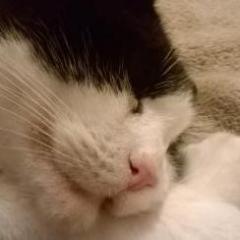 Entry posted by mum44 ·
603 views
Well, i've been away for a week and I did try to update using my phone but a) my phone is old and b) the WIFI signal where I was was very patchy!
Anyway, my skin is still doing well, still less oily and no breakouts.
The one thing is I was in Wales (not known for it's sunny weather) and in a brightish, fairly cool Welsh break in April I have come back looking like I have been to Spain! I haven't gone red or had flaky skin like I did on the one hot day we have had here at home so far but my skin must be so sensitive to go brown so quickly in not a lot of sun i'm dreading taking the pills in the summer! I am going to start wearing a high factor sun lotion every day, sunny, cloudy or rainy!
My lips have also been quite a bit worse but I have them under control as long as I re apply balm every 15 mins without fail!