almost end of week 1 - isotrex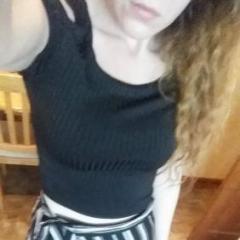 I'll make this short and sweet.

I was going to post in here on Tuesday cause then that would be 1 full week of using isotrex, albeit I'm using it every third day.

I did however use it Tuesday, Thursday, Saturday. So really that was every second but I really do want to start slow - I feel personally that a lot of people give up too soon with retinoids because they go alllll in too soon and use it everyday etc and maybe too much of it and then they breakout!

Anyway I just wanted to say that after the FIRST use, my nose and upper lip started peeling, not drastically but noticeably. Also I had 2 white heads pop up on my chin within one bloody day. AND since only using it 3 times, I keep finding new whiteheads popping up - I have 2 on my forhead right now and about 3 on my upper lip (small ones) also a few on my temples... so yeah I don't know if that's "purging" or what but I don't often get actual whiteheads, normally I get a real whiteheads like once a month, so to have about 10 pop up in a week is mad!