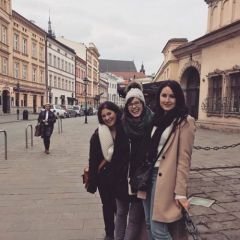 It has been nearly a week since beginning my accutane regimen. I am taking two 30 mg pills a day; one in the morning and one in the evening. I've been taking these with a meal and a fish oil pill to aid in the joint aches many people complain about on accutane.
As far as side effects so far... dry. Just dry. Not necessarily on my body yet, although it feels significantly less oily on my back, just on my face and scalp. My face is flaking everywhere and aside from some under the skin cysts, all acne has dried up. Now I'm simply left with red hyper-pigmentation and the unsightly effects of flaky skin everywhere.
I'm still wearing makeup in an attempt to look like an adult, but am not sure if it's worth it. Up close it looks awful at the end of the day, but at least from far away it looks okay. I work in an office so it's hard to leave without wearing a little to look professional. I am currently using glominerals luxe liquid foundation that is for drier skin... so I don't know what else I could possibly use. I do wish there was some sort of hydrating spray I could use over it though to make my skin feel more moisturized and my makeup looking more fresh. Any suggestions?
As far as dry scalp goes, it's not all that bad YET. However, I am concerned it will get super itchy if I don't act fast. I want a paraben (it's better for your skin without parabens) free shampoo that will help, but have no idea where to look.
My lips are definitely dry, but I have been applying acquaphor about once an hour obsessively to combat them getting overly dry to where I can't reverse the effects. I keep one acquaphor tube in everything I own so I won't be left without relief. Get it. It seriously works! I was sick this week as well and applied it all over my nose to prevent excess chaffing and it felt fine the whole time.