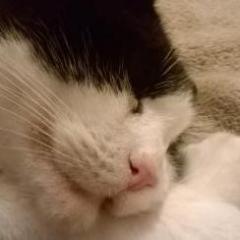 Entry posted by mum44 ·
665 views
I don't know whether i'm annoyed, disappointed or just not surprised...
My last Derm appointment was on the 26th of Feb and as anyone knows who takes accutane you need to be seen every 30 days.. I was told at the time that they had no appointments free but to leave it with them and the Supervisor would fit me in a slot and let me know, this has happened before and they did so I wasn't concerned. As I hadn't heard anything yet I phoned them today and was told that they couldn't get me an appointment until the 18th APRIL!
50 days from the last appointment, 50 days without blood tests, urine tests and of course no new prescription!
Needless to say I wasn't happy and they are (supposedly) phoning me back tomorrow with a solution...

On the whole all my side effects have been very minor but thats just what I can see and feel, the whole point of the regular blood tests is to make sure we're not being effected on the inside and surely taking the pills then breaking for a few weeks while waiting for an appointment and then starting again can't help?
On brighter news one of the hard spots that I could feel yesterday, the one that was painful came to a really quick head overnight and has almost gone already! No where near the size of my usual ones, no where near as painful plus they normally last for weeks not 48hrs!