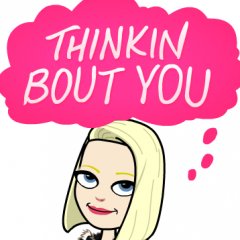 SUP YALL. So I start Accutane at 40 mgs in a little over a week. I AM SO EXCITED. UGHHHH. No one could talk/scare me out of it at this point... and here's why:

During my acne struggles I have tried all of the following:
Topicals-
Sulfacetimide
Tretenoin (.025%)
Finacea
Aczone
Epiduo Forte
Benzoyl Peroxide
Salicylic Acid

Oral-
Minocycline
Doxycycline
Yaz
Spironolactone (literally the devil in a pill i think lol idk)
Bactrim

DO YOU GET IT NOW?! OK COOL.

So here's the current deal with my skin:
It's an EXTREMELY persistant case of mild acne. I get several pimples a week, cysts about once a month, and I scar extremely easily. I usually have at least 1 active spot on my face if I'm lucky, however more likely have 5+. With that being said, the current state of my skin is actually good. About a month ago I STOPPED spironolactone and started Bactrim <<< BEST DECISION OF MY LIFE. I can actually recognize my face again. After visiting a second dermatologist (never trusting my first derm again..... she ruined my skin) she admitted I need Accutane mostly due to the fact that I have tried EVERYTHING under the sun. That was last month, February 12, and now I am starting Accutane next Tuesday, March 15. In preparation for this, my new derm gave me epiduo forte, which works well, but I don't care for the way it chemically burned my skin...... not fun. Probably my fault. However Bactrim has worked really well! I haven't had a cyst in almost a month; just small pimples/blackheads every day or two. In other words, a lot more manageable. I have back/chest breakouts sometimes too. Annoying as hell!

8 DAY PREP FOR 'TANE SKIN:
Well since Epiduo Forte has my skin faling off, it is baby-ing time for this face. I am now using Dermalogica Special Cleansing Gel (AMAZING STUFF) and the Dermalogica Active Moist lotion, also vaseline/petroleum jelly for my really burned spots (around my eyes, temples). I am doing NO MORE acne treatments except for Accutane. In 'Tane We Trust.

I plan on taking pics of my skin for my week one log. I might update every week or every-other. I am not going to be on the blog everyday cause I don't want to obsess over my skin too much.

ANY ADVICE FOR A SISTA WITH SENSITIVE SKIN STARTING ACCUTANE? WHEN WILL I START TO DRY OUT? UGH SO MANY QUESTIONS. Would love product recommendations so I can order stuff this week on Amazon. THANKS GUYS!!