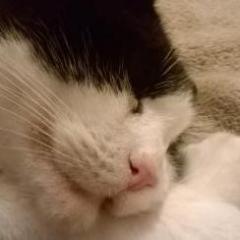 Entry posted by mum44 ·
727 views
Well, i Googled the smaller pore thing and the good news it confirmed that this does happen (Plus I Love my Pug agreed it is happening for her too... hi

), unfortunately it did seem to look like its a temporary thing just while on the Accutane....
My face is still a bit redder than usual but a) not noticeable when wearing make up and b) I would choose a red face over huge painful cysts any day! I do wish my eyes didn't get so tired and blurry in the evenings though, however they don't seem dry as I was expecting so thats a bonus!
My skin on the whole is not bad at the moment but I don't want to get carried away and hope that this is the start of the end not just a lull..