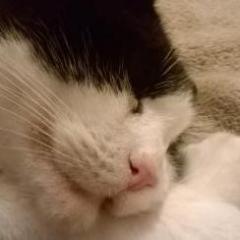 Entry posted by mum44 ·
399 views
I think i've messed my days up a bit on here sorry but I get very easily confused!


Now I don't want to speak too soon and it may be my blurry eyes not seeing my face clearly (if only everyone could see me through blurry eyes..) but not only is my face definitely less oily but my pores seem to be slightly smaller? I have always, well for as long as I can remember had really huge pores, I see people with smooth skin whose pores are barely visible and I envy them so much (stupid I know). I was washing my hands earlier and caught myself in the mirror and it struck me a) how much more matt my face was and b) My pores just didn't seem to be as obvious as usual.
I really, really hope that I am not imagining it, it seems really early on if it is and I don't know if this is something that can even happen but if so then bring on the dry lips and weight loss...totally worth it!