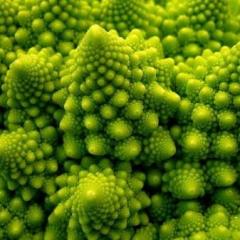 It's been a while since I've updated this blog but I wanted to chart my progress.
My problem is not so much acne in the form of pustules, but rather a tendency toward clogged pores and excess keratization.
Perhaps some one reading can relate. I have keratosis pilaris and it does affect the lower region of my face as well as my arms, and hips/thighs. Avoiding sugar helps a great deal with keratosis pilaris and as most know, general skin health. Anyway the top layer of my skin gets dry, very dry but in a very microscopic sense. It is not like I have flakes of dry skin but a fine layer of dry skin on my face. Underneath that of course, I have slightly oily, clog prone skin with enlarged pores. My skin is also highly reactive and very sensitive because I have an autoimmune disease. Most chemicals irritate my skin so therefore no matter how gentle the cleanser I am using, I will experience dry skin, irritation and extreme itchiness at times. It doesn't matter if I use a cream cleanser, non-foaming gel cleanser… It does not matter.
I got my hands on some MetroGel which is helped slightly but it doesn't help the "layer of dry skin" problem which then eventually leads to tightly clogged pores.
then I found some microfiber cloths at the dollarama. These microfiber cloths are for the face and they are extremely effective. I burned my face more than a few times using them. I can't stand chemical exfoliants very well. I have water soluble salicylic acid powder that I mix with water for my own use on occasion, since it seems the least irritating compared to commercial products. Even then, I must not use chemical exfoliants often. Physical exfoliation works better but because my skin is so sensitive it's still quite a gamble however, apparently necessary. WhenI do exfoliate with the microfiber cloth on a regular basis, I have less skin sensitivity. Obviously my skin is somewhat smoother. I still was experience unbearable itciness was I washing my face at the sink. I have tried using micellar water exclusively but wound up wh vry dehydrated skin.
I am not ashamed to ask people I meet grocery stores (such as cashiers who have very nice skin or other shoppers on occasion) what they used to cleanse. I usually get two answers: "oh just some...dial or whatever" "nothing" (often tho "nothing" includes baby wipes and water only)
Being fed up with the itchiness of my skin I've decided to stop using soap and water (soap being a blanket term understand) more importantly surfactants with water. Micellar water is pretty harsh for me, because they contain small micelles that really irritate my skin so I wasn't going to go in that direction again.
I found these pH balanced wipes called organyc. They're not baby wipes, they're for adults. They have an acidic pH and don't require that I rinse off because it's meant for very sensitive areas.
That said, for the last two days I have not allowed soap of any kind, be at classic, chemical liquid or sydnet to touch my face. I used the micro fibre cloth and water this morning and just these wipes after I went out wearing sunscreen & a bit of concealer. They contain lactic acid which appears to be beneficial, because more and more in the last two days I've had to wipe my face from dried "grains" sebum that had come out of my pores. My face looks clean and feels soft.
I do not know if this is the answer. It's all I've been doing for a couple days, so we shall see. Keep watching this space.