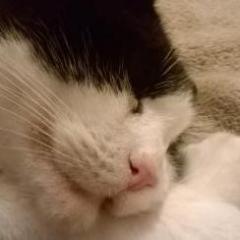 Entry posted by mum44 ·
405 views
Saw the Dermatologist today (not my usual consultant but a really nice Doctor who was actually lots more empathetic than my usual one who is just business like.)
All my bloods were fine and she was pleased (as am I) that my side effects are minimal, she said that most ill effects show within the first two months.
The only area that she wasn't too happy with was that I have lost half a stone...not sure how as I now eat an avocado every morning whereas before I just had a cup of tea and all my other meals are the same as usual, because of this my dosage hasn't been put up although from everything I have read I am quite happy about that as it seems to be that the smaller the dose the less harsh the side effects?