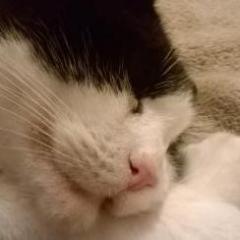 Entry posted by mum44 ·
644 views
Two weeks in and side effect wise feel so much better than I was dreading when I started the course...
I still have new spots and cysts appearing however the really huge one that appeared the other day on my chin which made the right side of my chin swell to almost double its size really is going down a) quicker than any cyst i've had before and b) by itself without bursting, leaking or being drained...that has GOT to be down to the Accutane.
On a separate note I put my jeans on this morning and they were almost falling off, at first I thought they may have just stretched but after a while I checked the leaflet from the pills and it did say that weight can rarely go either up or down.. I checked and in just two weeks I have lost half a stone! If anything I should be putting on weight as i never used to eat breakfast but have been since starting these pills so shall be having to keep an eye on this, I was hoping my dosage would be put up next month but that won't happen if i'm losing weight.