My thought process that got me to OCM agian..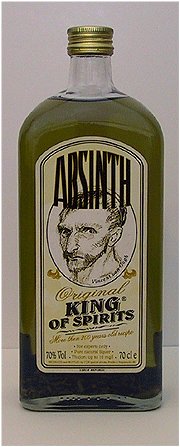 Oil cleansing Diary***** I STOPPED IT. Most stupid decision ever..... I hate myself trying this out again..
Background:
Oily and acne prone on chin area and brows.
I used to treat my acne with tretinoin 0.05% with success and stopped using it. My face has been dehydrated and flaky and foundation would look hideous ever since I was constantly using various acne treatments (too many to mention). My skin was acne free but with lot of blackhead. I kind of just lived with it until I came back from a 2-week trip and my skin started to break out again on my chin and eye brows/middle of my eye brows. I believe La Roche-Posay Anthelios 60 Cooling Water-Lotion Sunscreen and Avene green gel cleanser broke me out as these were the new products I changed back then. I was wanting to go back to my faithful tretinoin but I looked really old with my dehydrated skin especially after foundation so I came across OCM again. I used OCM before and it was a total mess. This time I was using Avocado oil only for couple of days and miraculously it healed my dehydrated skin. But I feel my blackheads were worsen even though I did not break out with acne from it. Then I read Tamanu oil and tried it. I liked it for a couple of days then I started to break out with deep cyst acne on my chin and my skin become flaky again. Then I read on and research and learned about those linoleic and oleic acid stuffs, and here I am, using pumpkin seed oil since 1/27/16. No double cleanse with regular cleanser tho.* From all these trial and error and previous experiences I think even though my skin was oily but it gets dehydrated easily.


2/3/16:
Has bee using pumpkin seed oil for a week. I thank I hit the purging stage. My chin is war zone now. 3-4 active cyst acne and 3-4 dying cyst acne (swelling went down and no pain to touch). Thankfully my mineral make up can decently cover them and make me presentable.. ( I had worse acne that no concealer can cover as it was flaky oily and swollen..)
One pimple formed on my right brow in the hair. Tender to touch. Not big nor visible.
I was using pumpkin seed oil to oil cleanse and a microfiber cloth to remove. I will add back my Bioderma gel cleanser to double cleanse as I feel too many times of cloth wiping down oil is too irritating to my chin area. I normally wipe down like 3-4 times with warm water. I stopped "steam" my face 2 days ago.
Why I believe it is purging because I went through similar thing when I was using tretinoin 0.05%. Under skin hard clogs that have been there I think either are popping out or might turn into a acne. I did not break out on places I don't get break out (cheeks, nose, forehead*) With tretinoin purging was even worse as my skin was super dehydrated, flaky and tight feeling. Being oily and flaky was the worst as no make up can cover well. With pumpkin seed oil, I feel its just pushing out the clogs to surface without damaging skin surface.
*My forehead now broke out a little bit due to previous using tamanu oil I believe.. Not major tho.
Confession: I pick a lot...
==============
2/4/16
It turned out using Bioderma cleanser to double cleanse was even more irritating to my skin... I will skip this cleaner.. I think back when I was using tretinoin my skin was super flaky. Could it be commercial cleanser being too harsh for my skin? I am debating if I should start using my tretinoin..
===================
2/5/16
I will try adding tretinoin to my routine tonite. I had success with tretinoin 0.05% cream base even though the purging stage was really bad and my skin has been dehydrated ever since. But I think my parched oily skin was caused by cleansers as even if I have topped using tretinoin, my skin still looked dry and oily at the same time. This time, the tretinoin is 0.025% and I decided to stop using regular cleanser. I will see what happen. Hope this time less strong tretinoin can help me purge out my nasty clogs with minimal dryness. Oil cleanse itself seemed to be slow on treating my acne problem.. I am impatient and desperate... Need some active ingredient.
===================
2/9/16
I added tretinoin .025% but my skin got worse.. It's already bad as I believe pumpkin seed oil was purging my skin but I think I was wrong.. My deep cyst acne appears but stay painful for 2 or 3 days and never go down... And deep cyst acne keep appearing with no head and stay there for long time and never heal... My right cheek is getting 2 pimple...Now I confirm pumpkin seed oil is breaking me out. Before with Avocado oil my face was only breaking out with surface pimple and those go away fast. I remember the first few days when I started using avocado oil, there were two clog pore I can already felt close to my left ear, those turned to pimple and those healed within 2 or 3 days and those clogs fell out. Anyways, I have changed back to avocado oil and see how it goes.. If Avocado oil saved my face, I think those linoleic vs oleic thing was not working for me.. And I a bottle of Safflower oil (high linoleic one).. Have not received it yet.. Will see..
====================
2/10/16
Oil cleansing is not working for me at all. Even though my pores on my nose got smaller and less blackhead. But my chin keeps poping up with new acne. Either deep big cyst ones or the ones look like mosquito bits with little white pus on top. My texture of my skin just got worse and worse.. very coarse and bumpy. I guess I should just use the oil as moisturizer. I will see..