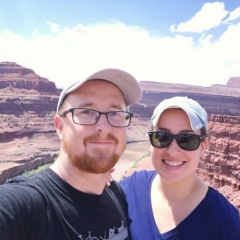 So after years of trying everything with mixed results, I'm finally starting Accutane. I am a registered nurse so I'm trying to go about this scientifically

I had mild-moderate acne in high school that I got under control with a course of minocycline and topical Benza-Clin gel. While I was in college I was able to get off the benza-clin and had good control of my acne by using the 3-step acne line from Clinique. Then around my 25th birthday my acne came back with a vengeance, it was worse than when I was in high school. My skin has always been very oily and prone to hyper pigmentation also. I finally went back to the dermatologist and used Acanya (a benzoyl peroxide/clindamycin combo) and Atralin (topical isotretinoin) for a year that improved my acne some but not much. Then I went to a new dermatologist who had me take Doxycycline for 6 weeks and I used Aczone (dapsone gel) twice a day and Atralin once a day for 16 weeks. I had zero results, in fact my acne got worse. Here's a photo when I was near the end of that treatment.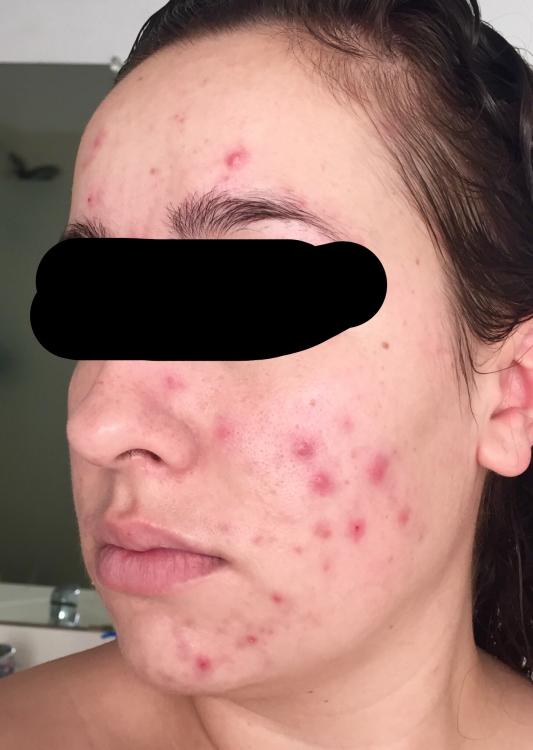 When I asked my derm if I could try accutane she suggested that I add some supplements to my diet and I also switched to a mixture of Cetaphil and CeraVe products (also recommended by my derm). So here's my current regimen:
Cetaphil face wash
Tea tree oil toner from The Body Shop
Cetaphil oil control moisturizer in the AM
CeraVe PM moisturizer at night
Vitamins:
Omega 3, 6 & 9 1gram of each daily
Vitamin E: 400/day
Vitamin D-3: 1000/day
Vitamin C: 500/day
Niacinimide: 500/day
Biotin: 10/day

I think once I start getting dry I may need to switch my toner to something more moisturizing and hopefully I won't need the oil control moisturizer anymore either. I've got the CeraVe AM moisturizer in mind for when that happens



I started on "Amnesteem" 60mg/day a week ago and so far I noticed my lips getting dry on day 3 and my nose and eyes started getting really dry on day 5. At the end of week 1 I'm also noticing my face starting to dry a little but not bad. Here's my starting labs:
Liver enzymes:
AST 16
ALT 21
Lipids:
triglycerides 77
LDL 84
HDL 54
total cholesterol 153

And finally Day 1 photos: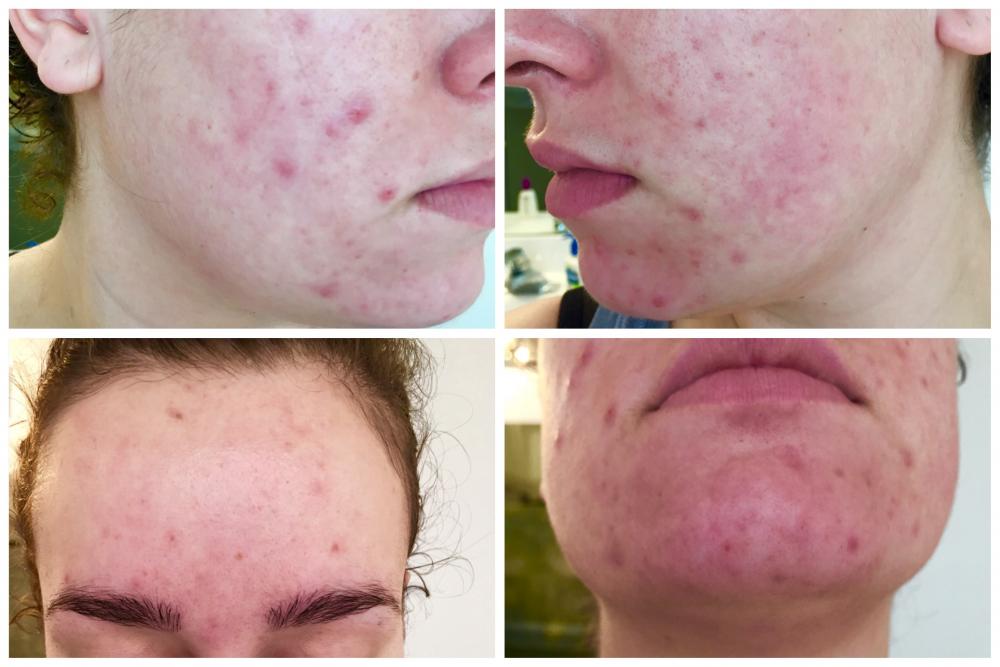 thanks in advance for the love and support! It helps a ton to know I'm not alone in this.