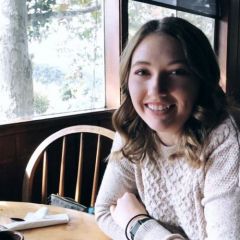 I'm back! I'm sorry to have been neglecting the blog but really not a whole lot has happened. My acne is pretty normal now, no random heads popping up. And when I say "normal," I just mean it hasn't changed a whole lot. It has not improved or gotten worse. The worst areas are still under and around my nose, my chin, along my cheekbones, and on my neck and chest. My back seems to be alright - haven't gotten a whole lot on there lately. I just checked and I have 34.5 days left to go. That is, if I keep remembering to take it. I have been constantly forgetting (maybe because since it's not working, I don't care anymore) and if I continue to remember I should be done on February 23rd.

I do have to mention one touchy subject for women though... Candida. More commonly known as yeast infections. I've only had one once in my entire life and that was years ago and was easily treated with an antibiotic. But since starting accutane, I've noticed that my lady parts have been really sensitive. At first I thought it was just me and my body being weird but recently I discovered that it may be a side effect of the accutane since it dries out EVERYTHING. Took it to my doctor a few weeks ago and she gave me the same antibiotic that fixed things up last time. She actually gave me two and it didn't help... not one bit. Neither has anything else. For those of you who might be able to offer any reassuring words that it will clear up when I'm off the medication here's a little extra detail: there is no stinging, it's just predominantly itching.

So yeah, that is my week at a glance. Ladies, I would appreciate any thoughts or remedies you have to offer and gentlemen, I apologize if I weirded you out.

Until next week!