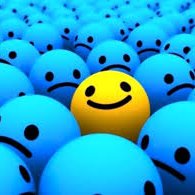 I am planning on posting the beginning photos of my journey with acne tomorrow!
+ I've also decided to share a brief bio. that I had (until now) failed to post!
I am 16
I struggle with moderate-severe acne on my face
I love to spread positivity, especially when people are having such struggles with something, like acne, and I am able to give them encouragement and empower them to stay happy and give them encouragement!
*note* I am definitely not saying that I don't have bad days, sometimes I have really sucky days. I just don't like share those days on social media, unless I am providing advice. This is because It works best for me to deal with problems by thinking about them and pulling out the positive, and then turning that experience into advice. I always try to remind myself to never post, write, or say anything out of anger, frustration, or sadness because my biggest passion is bringing out the good!
Messages, comments, questions, and suggestions are very welcomed and I will try my best to respond! (busy schedule)
#positivityiskey however I understand it isn't possible for us to stay positive 100% of the time! We're all human!