Acne.org| Life After A Full 2 Weeks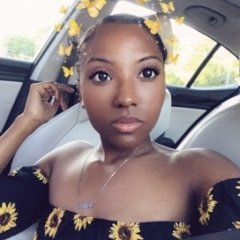 Note: Day 8 (am) is located under week 1

Day 8 (pm): January 6, 2016
Going to work once again i was putting on my Mostuirzer and I noticed my skin started peeling again but this time WORST! I noticed I have a lot of dead skin on my face. I don't plan on washing my face again tonight however i am going to use my scrub to remove some of this dead skin ! Hopefully it doesn't bother anything

Day 9:
So I decided not to use the scrub after all and my face did pretty well.. And felt good when I woke up this morning. I started back using the acne.org products but I have changed the way I washed my face.. I only wash the bothered areas and apply BP (benzoyl peroxide) to those areas as well and the moisturizer all over. If you have looked at my pictures I only have acne on my checks and a little on my temples. So I didn't wash my face at night but I should have. I woke up early and noticed two small whiteheads but after I applied the BP they became HUGE and painful.. so I'm starting to believe week 2 is going to go as planned and I'm going to have a break out !!!! YIKES !

Day 10:
So the two white heads I was talking about on day 9 .. The ones that seem to grow as the day went on after I applied the BP! Crazy Right ! So I was hoping the went away and they went away fast . Best believe I got what I asked for. I hoped in the shower with two mangos on my faces .. Washed it !!! *BAM* I got out and the mangos were SMASHED !! the two large whiteheads had bust!!! I just couldn't believe my eyes so I had to capture a video of the insanity !!! You can check that out in album (week 2) !!! also the dead skin I was talking about in week 1 has resurfaced but this time WORST ! I just like Te bumps had bust.. The dead skin had showed up everywhere especially on my forehead.. I captured that to so you can definitely see what I mean about that. Today I did use the SIMPLE SMOOTHING Moisturizer on my forehead only because of the dry skin everywhere.. Because I don't apply anything to my forehead but the acne.org moisturizer I didn't think it would be an issue or cause any issues.. So far it hasn't and the dead skin is gone!!! Tomorrow ( January 9, 2015) I can definitely give an update on whether it took away the dead skin or not.

Day 11:
I washed my face late again .. Around 230ish !!! So I can't wash it again until later.. The two whiteheads the bust when I got out the shower from nothing has struck and is in the process of healing. My skin actually look clear ! I didn't expect it to look so good after I woke up on day 10 with two HUGE PUS-FILLED white heads !!!! Since I have only been washing and applying BP to the affected areas (my cheeks) I haven't experienced any dryness at all!!!!!

Day 12:
I only washed my face in the morning. I must say everything has been going good . This week has been way better than Week 1. I have also stepped up the amount of BP used. Week 3 will be a full finger.

Day 13:
Have you ever thought your skin was getting better but someone points out its getting worst ? Well tonight I was apply the moisturizer and my boyfriend said " I don't know why you use that stuff it's only making you break out. You aren't using your Tazorac anymore?" I have been telling really insecure about my skin and it really hurt when he made that comment. I don't think he really knows the difference from scaring and actual acne? I actually only have 2 bumps on one cheek and the rest is scaring. But mowing on second guessing. I don't feel pretty .. It just kind of sucks right now.. My self-esteem is SHOT!!! I'm going to continue using this product but looking into chemical peels or a DERMAROLLER for my scars.

Day 14:
I'm still going strong with the acne.org regime and I currently only have ONE pimple and need something to help with my scarring ?? Any Advice ?? So today I realized that when you had a bump under the surface .. It brings it up and once it brings it up the bump grows and grows and grows throughout the day until it's ready to bust!!! anyways tonight feels a lot different the once I put on the BP for a little I got a warm tingling sensation which I had maybe in the first week..

Day 15 (am only):
This morning I woke up and my face felt normal. No dryness no anything:) I can't wait for week 3 to see what's in store .