Day 50/ Initial breakout still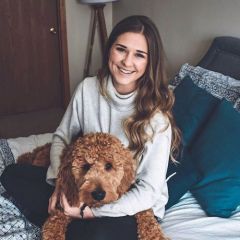 Happy 2016 everyone!
So I remember some side effect I forgot to mention on my last blog.
My achilles tendons (backs of heels) kill when I first get out of bed. Walking hurts until they seem to stretch out a little. I remember this happening last time I was on accutane.
Hips and knees hurt sometimes after sitting for awhile
THE NIGHTMARES. So last time I was on accutane I believe I had nightmares quite frequently. Now i'm noticing that i've been getting them again more often than normal.
Headaches sometimes
I still am breaking out quite a bit and believe its still the initial breakout. Can't wait for it to end!