Acne.org Regime| Life After 1 Full Week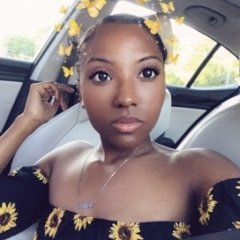 One Week Down A Lifetime to Go:)
Note: Everyday I seen little improvement of my skin but also I seen new acne appearing but olds ones going away.. Also some days are long because I experienced so much with my skin during that day.
Day 1: Wednesday Dec 30, 2015 (pm only)
I received the package Wednesday evening so I washed my face only at night. I did not experience any dryness or itching which was amazing
Day 2: New Acne
I woke up looked in the mirror and saw a few bumps that wasn't there before. I wasn't excited... Anyways I washed my face and my skin didn't dry up. But the new bumps that appeared HURT like crazy. Not only that but my face was so itchy !! Which I didn't like too much :/
Day 3: Mild Improvement
I woke up looked in the mirror and saw some improvement.. I was so excited:) Anyways I washed my face but this time it was different.. After I washed off the cleanser and waited about 5 mins my skin was dry but nothing to unbearable.. anyways I put on everything and throughout the day patches of my skin felt dry even though my face was oily.
Day 4: Still Improving But ....
My skin was clearing up. BUT i felt like the side I was having trouble with before I started was clearing up and the side I wasn't having trouble with was getting worst. More acne had cleared up on the left cheek but I just have a lot of acne scars from old acne remaining but the bumps that the products brought to the surface on my right cheek was still there and still hurt. And my face was still itchy !!!! But day 4 was quite different .. My skin was dry like day 3 but worst!!! I washed my face did everything and left to go off to work! My face felt super dry all day but my skin was oily .. It didn't stop feeling dry until later that night. When I washed my face that night and put on the BP my skin was instantly itchy which was different.
Day 5: DRYNESS !!!!!
So I woke and I noticed my face still felt extremely dry... By this time I haven't even washed my face yet *YIKES* The night before I put on a good amount of moisturizer instead of one pump that I would usually do .. I put TWO because my face started to get dry/ feel dry from the products. It took FOREVER to absorb in my skin.. So I have no idea why my face felt that way when I put a good amount of moisturizer on it just the night before. After I washed off the cleanser and put on the BP I let the BP completely dry so well over 5mins and then I put on the moisturizer but this time I did it a little different so my skin wouldn't feel so dry. I know we aren't suppose to rub it in and just let it sit BUT I had to put on two layers of moisturizer. The first layer I gently rub in a little and then the second layer I just put on and let it absorb into my skin. My face didn't feel dry afterwards but my upper lip did however. As the day went on my skin began to feel dry and patchy but was soft to the touch. My upper lip was still dry but started to go away as the rest of my face began to "dry up". I realized after I wash my face with the cleanser my skin becomes EXTREMELY DRY and since I have to wait before I apply the BP and moisturizer it becomes flaky. After applying the BP and it dried .. my skin then became dry and rough especially in my forehead area (pretty much every where the BP had dried) Since I use all these drying agents ... my skin feels so dry throughout the entire day. The feeling will go away but come back even worst. I realized I have to stop washing my entire face with the cleanser because my upper lip is EXTREMELY DRY... I dont want to use the recommended oil with the moisturizer because i have oily skin and my skin just feel dry and not dry to the touch. Besides the dryness ... i noticed one new painful bump. Also when I applied the moisturizer to my top lip it BURNED SO BAD. So I know now that I CANT USE THE CLEANSER AROUND MY MOUTH (at the top away) . DAY 5 HAD Been The Worst With The Annoying Dryness !!!!!!!!!!!
Day 6: Doubling Up
I woke up and didn't have any dryness but I decided to wash my face right away. After I washed my face *BOOM* the dryness came.... I finished everything put *TWO COATS* of moisturizers on but do you think that worked? NO !!!!! my skin was so dry and flaky. Also it was cold outside so you already know that was another reason my skin was dry. I really hate the dryness and plan on searching for away to fix it.. because my skin really cant handle it !!! So before I left to go to work my skin felt dry so I said hey I'm going to apply more moisturizer and go on to work ... Got in the car my face was ashy and dry as crap and I just applied some moisturizer. So I run in the house and get my own moisturizer and put it on .. My face felt better but I noticed after i put it on my skin started to peel .. * SCARY* the whole day I was at work my face wasnt dry .. *yay* maybe because I loaded it down with moisturizer... Maybe I need to do that more often! As my work day went on my face began to feel dry AGAIN but hours later it went away.. I didn't feel any dryness for the rest of the night until I washed my face OF COURSE.
Day 7: New discovery
So I am writing this on day seven because I washed my face SUPER LATE !!! to be exact I washed it at 147 am so I won't be able to wash it when I wake up because you should have at least a 12hr gap . * YAY ME * but anyways I was in a rush tonight but I waited until everything was dry before I put on the next step but I didn't have to wait exactly 5 mins for it to dry. Hope tonight won't mess anything up because I was rushing .. anyways I didn't get the full affect of the dryness because I made sure I put on the next step right after the first thing was dry. So I woke up and my face was dry as usually :/ I'm really not feeling the dryness but I feel like the moisturizer play a huge part in drying out my face.. I plan on cutting back time so less than 10 secs on the cleanser because my favc shouldn't feel dry the next morning... My skin type has always been oily but now it seems to be a mixer which I don't like. I couldn't wash my face again until later on that night because I washed it at 147am that morning ... so in order to not over do it I had to delay my process and just rinse my face with water and put on moisturizer. so it seems as if I find out new things when I get ready to leave in my car.. So today I look in the mirror after applying 10 layers of my moisturizer ANNNDDDD... I realized where my dry patchyness was coming from... I don't know if the cleanser is burning my face in different areas or what it is but it looks like eczema patches all over my face.. You can't really see it but you can feel it.. So I decided not to wash my face all day and was thinking about using SIMPLE SMOOTHING SCRUB to lightly exfoliate my skin... Also when I ran across those dry patchs they lightly peel... Kind of like dead skin the way it rolls off. So a bump that I had ... just bust out the middle of no where and I gently squeeze everything out... I have a lot of blemishes now!!!! not a lot of rises bumps but the bumps I do have are new and look more like small cystics bumps minus the pain but I still have the redness. The WHOLE day I noticed my skin didn't get or feel dry .. Which was AMAZING .. I think (well I know) it is the acne.org products that's making my skin feel and look dry - which sucks because it is working ... Hopefully I can find a good moisturizer !!! Also by the end of the night my bumps were painful.. don't know what it was from but I didn't wash my face at all because I didn't want it to mess up everything using different products . but my dry patches were going away . TIME HEALS..
Day 8: January 6,2015 (am only)
Finally the end of my crazy week. It's only the morning and I must say I haven't washed my face yet and it feels good. I didn't wake up with it SUPER DRY! I didn't wake up to anything crazy which was amazing
P.S. : My boyfriend hated the entire first week because I have to let everything absorb into my skin.. I remember one day he was like you have a lot still on your face and I was like yeah I know that is how it is suppose to be.. He also gives me crazy looks at night because I really don't rub it in then.. He really hates the look of the moisturizer... SO GIRLS ! IF YOU HAVE A BOYFRIEND AND DONT FEEL COMFORTABLE AROUND HIM DONT WASH YOUR FACE Or GIVE HIM A HEADS UP SO HE KNOWS WHAT T EXPECT.. BECAUSE YOU and MAYBE HIM ARE GOING TO FEEL UNCOMFORTABLE . I didn't tell mine that this was even coming so it was all out of left field lol good thing I have been with mine for almost 5 years so this isn't the worst thing he has seen.:)
Thanks For Keeping Track Of My First Week. Tell Me About First Week and What You Did To Work Through Some of My Issues !!
Pictures are attached as well. I will also posted some videos I took during this week:)
Second Week w/ pictures Will Be Posted (and videos if any) : January 13th, 2016 @1030am
* Classes start back again on the 11th.. So work with me (Sophomore- In College)*